Choosing the Right Care Setting
There are many challenges families face when choosing a care setting for a loved one when they start to need more care. It's often hard to know where to begin.
At TLCSR we understand & share the frustration, confusion & challenges faced when trying to get assistance for your loved one, not only from our experiences & training as Medical Professionals (MD & RN, but also as personal direct caregivers for our own parents.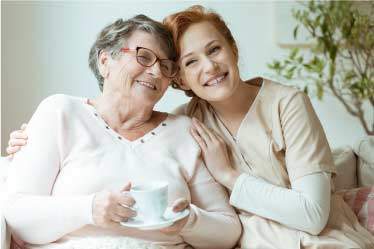 We believe the TLCSR model of care should be the standard. We know that we are one of a kind. We wish all care settings would offer a similar model of care that includes; strong leadership and oversight from Geriatrics Trained, MD's & RN's. Leaders & management who provide a high level of coordination & education and who have direct, daily involvement & communication with the staff, residents & their families. Leaders & management who are easily accessible and work with their team to resolve and trouble shoot any issues or emergencies that may arise. Leaders who are willing to take responsibility and be held accountable for the service & care they deliver. That is the TLCSR model of care. See how we are different here!
Below, we describe WHAT & "WHO" you get in the various Senior Care Settings and the general cost. We offer this information as a tool, to provide more insight & information about WHAT IS and IS NOT offered in the various Senior Care Settings, the Pros, Cons & Costs of each. But the first step is to determine the need.
The first step is to determine if your loved one needs assistance. Do they need assistance with their Activities of Daily Living (ADL's); bathing, dressing, incontinence care? Not only consider the need now, but also in the future, as it is likely the care needs will progress. Some needs may be obvious, but there may be other needs that are less apparent. Do they have signs of memory loss or episodes of confusion? Do they forget take their medications, are they having difficulty getting to bathroom and or cleaning themselves? Resist getting bathed? are they eating? Do they remember to turn off the stove? How are they getting around the house? are they holding on to the furniture? Are they easily agitated? Agitated when confronted? Combative? Paranoid? Do they wander? Are these behaviors worse during the evening or night?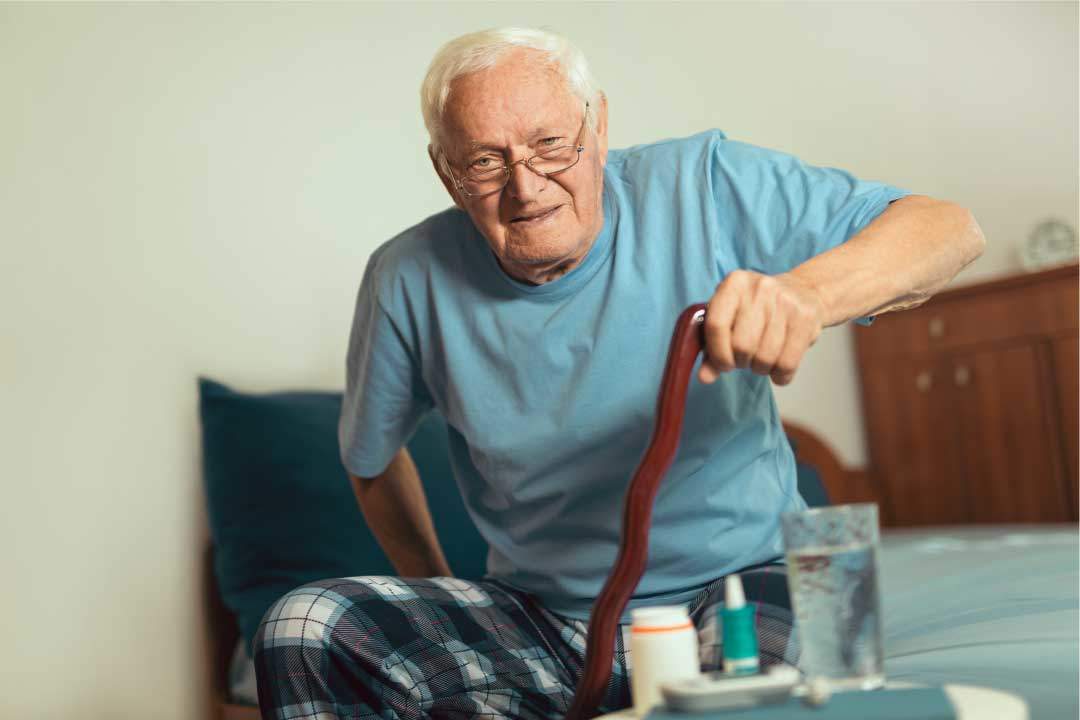 We often, don't really see what's going on behind the closed doors & do not have a clear picture of what our loved one's true needs are. As children we value and respect our parents' wishes. We want to believe them when they say they are doing fine. Unfortunately, we don't often challenge our loved one or parents. We don't ask for them to explain or demonstrate how they are doing something. If we do, we often get a defensive & angry response which is a reaction to deflect and deny there is a problem. This demonstrates their lack of insight and judgment.
We assume that our loved ones are getting by, until an accident or incident happens. Then, we are faced with having to find a care setting emergently. This can be very difficult & stressful to have to make this decision on short notice.
Pro's, Cons & Costs of various Senior Care Options
Remember it is important to know what your loved one's true needs are now, and what the expected needs are going to be in the future, before deciding any care setting.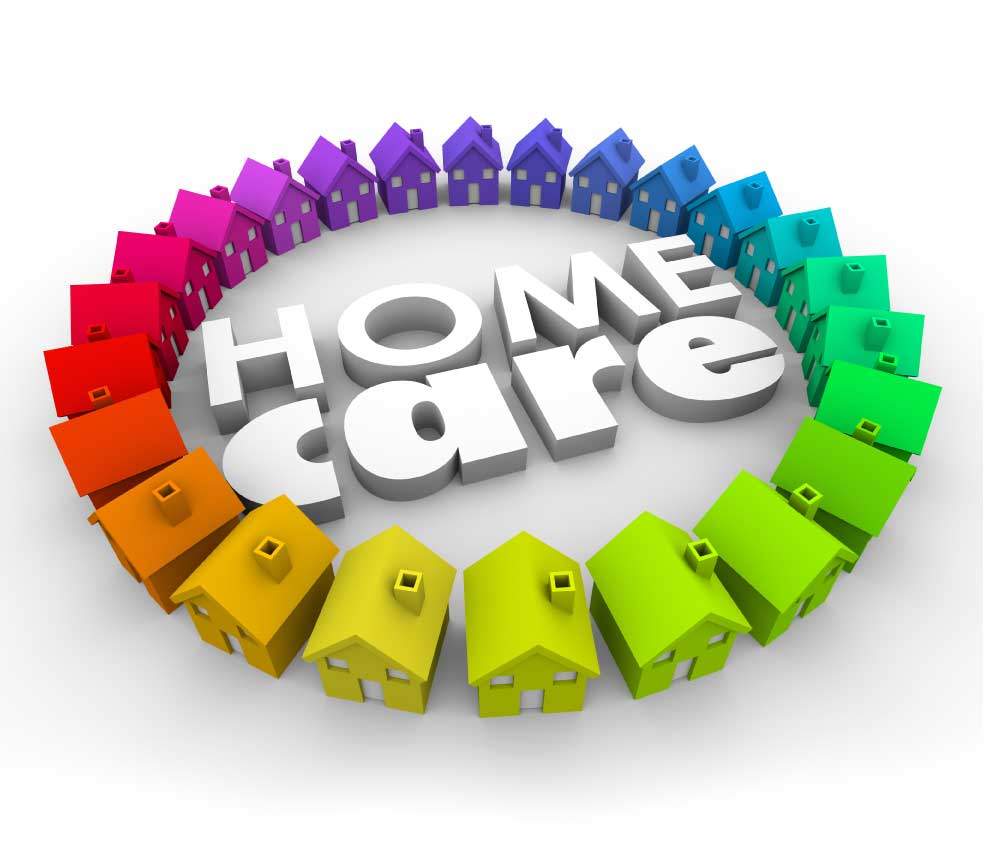 Usually, this is the first option people try. The pro is, it can be useful as a short-term or respite care option, but there are many cons people don't consider. The cons are, it is very expensive, lacks continuity, coordination & supervision of care between the medical provider, family, agency staff and increases stress & isolation of BOTH the infirmed person and the healthy, family caregiver (spouse or adult child).
One to one, in-home care is the most expensive option. A minimum of 4 hrs. a day, at $25/hr. is $3,000 per month. If 8 hrs. or more is needed the cost easily skyrockets to $6,000 or up to $18,000 per month for 24 hr. care. Moreover, we do not often consider the unspoken costs of increased isolation as well as, increased emotional, physical and financial drain, for BOTH the infirmed senior and the family caregiver.
Sure, having a person come into your home seems like a great idea at first glance. Maybe we are unaware or don't consider the amount of extra work & stress it puts on the family caregiver. While it may allow the family caregiver time to get out and do errands or go to appointments, the stress level is often increased with having the added worry & responsibility of having to planning for & supervise a person you do not know or have a relationship with in your loved one's home. This is compounded when agency caregivers are frequently changing. Agencies commonly have high staff turnover and often don't not have consistent, ongoing communication, with the infirmed seniors' medical provider or doctor. Ultimately, adding more work & stress for the family caregiver.
Furthermore, there is a drawback for the infirmed senior. While most paid caregivers are kind & well ntentioned, many do not have well developed social skills, additional training or things in common with the infirmed senior, so there is likely very little stimulation & social connection other than the caregiver completing the assigned tasks. Staying at home can rob the infirmed senior from opportunities for interactions that are available in a Residential Care Home Setting. Not only interactions and socializing with the other senior residents & their families, but being exposed to constant daily activity; caregivers cooking, doing dishes, visitors coming in & out. Staying at home with one caregiver not only provides little social interaction but increases fear and anxiety from having a stranger in your house. Unfortunately, many of the horror stories we have heard are true; theft, abuse, neglect. While it is important to know this may not always be true, it is one more factor to consider.
Perhaps the most unspoken cost is the lost quality of life for the spouse or adult child, when they are left to take on full responsibility for their spouse or loved one. Because their attention is diverted to accommodating all the loved ones needs, they often neglect their own health & personal needs. In many cases, the more active spouse or adult child gives up many of their own social interactions, leaving them more isolated. When the time comes that their spouse or loved one does pass, it is often more difficult for them to reenter the world and develop new social outlets. Likewise, if the healthy spouse or caregiver unexpectedly gets sick or goes to the hospital, the infirmed loved one with the chronic illness is left in the lurch needing to emergently find a reliable, high quality, care setting.
All of the above-mentioned costs are significantly undervalued by most, but TLCSR recognizes & understands the challenges faced by all and are able to provide support and solutions to many of these problems. Read more…how were different
This is often the second option people consider. The pro is It can be a good option if you are relatively functional & are able coordinate your own social schedule.
The cons are, the appeal of the of hotel-style living, socialization and fun helps convince the senior to move in, but the danger is the false assumption that the hotel-like Assisted Living will be able to provide the appropriate amount supervision & assistance now and in the future as the senior's function declines. This option is general does not provide a lot continuity or coordination of care with the senior's Medical Provider or Doctor and can be more isolating than one would expect.
Most Assisted Livings offer studio or 1-bedroom units for a base price ranging from $2,000- $3,500 which includes the room, meals, weekly housekeeping/laundry & various scheduled activities. Personal care assistance and medication assistance are ad-on costs, calculated based on the level of need, often pushing the rates up to a range of $4,000 to $8,000 per month. Assisted Livings are operated & managed more like "Big Business", utilizing A La Cart billing, to maximize their ability to charge for items or service provided. Rather than a focus on the small family style business of Residential Care Homes that offer inclusive fixed billing.
Assisted livings have some of the same "unspoken" costs as in-home care. While they do provide more supervision and assistance with personal care than in home care, there is still very little communication, coordination & continuity of care between the resident's medical provider, administrators, staff and families. Family caregivers are still left with the responsibility of supervising overall care and providing interaction & social connections.
Assisted Livings, conceivably, do provide more opportunities than in-home care for interactions & socialization through varied activities or sharing table with someone in the dining room. This is can be a great experience for highly functional residents, but for those who have chronic disabilities, it may be more difficult, less enjoyable or even intimidating to participate in the activity. Maybe they have difficulty hearing? or seeing? Maybe they can't follow the conversation?
Maybe they have physical or cognitive limitations that impede getting to the activity? These problems often lead to a similar isolation and lack of social connection found with in- home care. The photo of a senior sitting in his private apartment, alone, behind a closed-door is vivid reminder of what we commonly see in larger assisted livings.
Likewise, while Assisted Livings provide more staff than in home care, they usually only have 2-3 caregivers & 1-2 med techs for 50 to 100 residents. This is a very low number of staff to provide any amount of assistance to 50 or 100 residents. In addition, caregivers have very basic caregiving or medication training and do not generally communicate with or receive ongoing education specific to each residents' individual need form the residents' doctor or other sources. It is our opinion that the lack of involvement, commitment & communication from the doctor is a major drawback in most care settings.
Assisted Livings Facilities are supervised by a Beltca, Certified Administrators. Most administrators do not have significant medical training or experience. Because they have such a large number of residents and staff to oversee, it's hard to imagine that one administrator is able to have regular interaction & communication with all residents and staff members. Thus, hindering the ability to develop the ongoing trusting relationships that ultimately improve quality of care. Many facilities do have a nurse on staff, but the nurse is limited in their scope of what they can do in the facility and are also lacking their interaction & communication with residents, residents' doctors, families & facility staff.
These problems demonstrate a real lack of leadership & understanding at the highest level of what is required to deliver quality care & service. Surely, having additional, qualified staff to provide care & service would improve the quality of care immensely. Clearly, it would be better for the residents and staff, but it would be bad for the "Big Business" by greatly increasing their expenses and decreasing the profit margin.
TLCSR knows that senior care is vital service which requires strong leadership from people who have the advanced training, knowledge & experience needed to communicate, coordinate & oversee the entire care plan effectively. Thus, delivering the highest quality of care & service.
While all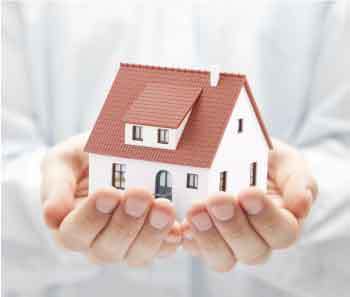 senior care is expensive, the pros of Residential Care Homes are that they offer a considerable value compared to other senior care options. The smaller setting makes them much more personal.
Residential care homes offer private and shared rooms. Prices can range from as low as $2,000/mo. to as high as $6,000/mo. The rates are usually fixed and include all care and services; 24 hr. supervision, medication management, assistance with personal care, activities, meals laundry & housekeeping. One analogy would be that Residential Care is like an all you can eat buffet. You get as much personal care, service, activities, supervision as needed for one fixed price.
The appeal of Residential care homes is that they provide a high level of care & service in a personal, family like, home setting. The number of residents in each home varies from only 2 residents (HIRC home) up to 10 residents in a licensed care home. This makes them large enough to have a sense of community but small enough to remain personal and provide more individualized care.
Most Care Homes have 1 to 2 caregivers for anywhere from 2–10 residents depending of number of residents residing in each home. This is a higher staff ratio than most Assisted Livings. Caregivers in Residential Care homes have basic caregiving and medication training. While they could benefit from more leadership, interaction, communication and education from the residents' primary medical provider they do likely have some interaction & communication because they often take residents to doctor's appointments and are responsible for obtaining medication orders and medications.
Residential Care Homes are supervised by a Beltca, Certified Administrators, who do not have significant medical training or experience. Administrators of smaller Residential Care homes are at an advantage over the large Assisted livings because they have a smaller number of residents and staff to oversee. This allows for more regular interaction & communication between the administrator residents, staff & family and improves relationships and continuity.
In general residents' in Residential Care Home benefit more, from social interactions & connections that are naturally occurring within the home. They are able to interact with the other residents more easily because they often share spaces and don't have to go out to get interaction and socialization. They also benefit from interactions with other residents' visitors and or families. Residents may like to participate or even watch, while staff cook dinner, help with drying dishes, set the table etc. Moreover, caregivers providing the care and service in Residential care homes are usually close by and available to help at a moment's notice which is clearly a better value to the resident compared to the A La Cart billing system of Assisted Livings.
Of all the senior care choices the best overall and most cost-effective long-term care option is a family style Residential Care Home.
It is important to remember… that Senior Care is a service. "WHO" you get, at every makes a difference in the quality of care you receive. Read more… who you get matters here.
TLCSR is a Residential Care Home that is in a unique position to deliver the best care. TLCSRs' Geriatrics Trained, MD & RN provide leadership, interaction, communication, coordination and support to our staff, residents and families which help us build ongoing trusting relationships with all members of our team. Because we are easily accessible and work with the team, we can quickly address any issues or emergencies that may arise, helping to keep our residents in the best physical and emotional condition as possible.
TLCSR is happy to provide a free planning session with our Geriatrics Trained MD & RN.