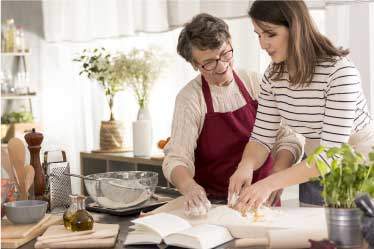 Residential Care Homes (RCH's), also known as Adult Group Care Homes, Care Homes or Group Homes, are private, single-family, residential homes that offer assistance with personal care and activities of daily living to their residents in the comfort of small, personal, family-like home setting. In Nevada, RCH's provide care & assistance to 2- 10 residents, depending on the size of the home. Residential Care Homes offer both private and or shared rooms
Care Home vs Assisted Living
Residential Care Homes are a stark contrast to large Assisted Living Facilities (ALF's) which are very well appointed and have a Hotel-Like feel, but lack the personal, family-like feeling that a small Residential Care Home provides. Generally, large Assisted Living Facilities (ALF's), also known as independent living, senior housing, senior living or a Retirement Community, cater more to independent seniors who have the ability to manage and coordinate their own affairs.
What sets Residential Care Homes apart is not only the personal family like style of care, but also the higher relative value they offer by providing an inclusive rate, meaning the costs are usually fixed and do not tend to fluctuate or increase. Assisted Livings operate on more of a financial or A-la carte model of care where the costs are determined based on points or tiered billing system and rates rise as care needs increase often forcing residents to pay exorbitant rates or eventually move because they don't have enough staff to provide the care. (see our Costs page for more long-term care cost comparisons)
Assisted Living Style Care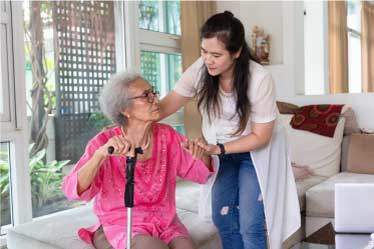 Although the name "Assisted Living" implies, they will provide unlimited care and assistance, that is not always the case. Typically, Assisted Livings have 1-3 caregivers and 1-2 med techs who are responsible for providing assistance with bathing, dressing, grooming, incontinence, & medication management for 50-150 residents. This is a very low staff ratio and may not be the best long-term solution for a senior who is starting to need assistance with personal care and activities of daily living. Due to the large number of people on the schedule for service in Assisted Living Facilities, caregivers are pressed to stick to their schedule and are not likely to provide extra services if the resident is not being charged for it. In addition, caregivers usually do not have extra time to sit and chat with the residents or watch TV or a movie. Even though most caregivers would like to spend time and do extra for their residents, the Assisted Living System is not designed that way.
It is important to consider it is likely that our loved one's care needs will increase over time. Assisted Livings, with their reduced caregiving staff, may not be set up to meet the complex care needs of disabled seniors with chronic care issues. Assisted livings have separate staff for caregiving, medication assistance, housekeeping, kitchen, activities, housekeeping & laundry significantly reduces continuity of care which is vital to ensure the highest quality of care for seniors who have multiple chronic care needs. Assisted livings care services often need to be planned in advance which can leave a needy senior waiting in limbo to get their needs met. Seniors who need assistance will likely have more difficulty getting themselves to meals and participating in the various activities offered at the facility which may lead to them staying in their room becoming more isolated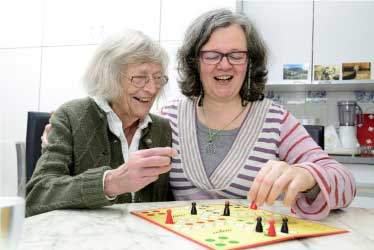 Residential Care Homes (RCH's) on the other hand, usually provide 2-3 Caregivers for 10 or fewer residents. Additionally, the caregivers are cross trained and not only provide assistance with personal care but are also responsible for assisting with medications, meal preparation, snacks, activities, transportation to appointments, housekeeping & laundry. When a caregiver works in a care home with a Dementia Endorsement, caregivers also receive training in Dementia & Memory Care, Alzheimer's Disease and Behavioral Therapy. The small personal environment with caregivers who are cross trained and responsible to assist in all gives residents the benefit of having minimal wait times and increased continuity of care. Residents are able to get what they need, whenever they need it. Residential care homes can adapt to the expected day to day variation that accompany the progression of chronic diseases and aging in general.
In addition, the small personal family-like environment of Residential Care Homes promotes socialization and interactions. Because they are in a single-family home everything is more accessible. There are always people around, making it easier for residents to engage in common daily activities, such as sitting at the kitchen table, reading their morning paper, assisting or watching the staff cooking meals, doing dishes, socializing with residents, their visitors and families. For many seniors being around in the kitchen at meal times or helping to dry dishes or fold towels can be therapeutic and helps them stay involved. Both Residential Care homes and Assisted Livings are required by the state to provide daily activities for their residents. Caregivers in residential care homes often are able to spend more, one to one, time with residents and can assist with participation and design activities that cater to each resident's interest; puzzles, bingo, crafts, checkers, playing cards, karaoke etc.
That being said, each individuals' needs are different, and each person will need to choose which setting best fits their particular needs. For more information see choosing the right care setting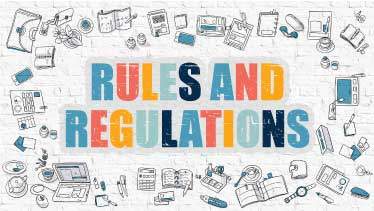 Legislated standards and regulations vary state to state. Nevada is a national leader in Residential Care Home & Assisted Living regulations. ProPublica did a study all 50 states found that only two states answered yes to all questions they posed. Nevada and Missouri were the two. Nevada goes beyond other states and also requires a Residential Facility Administrator (RFA) licensed by BELTCA, FBI background checks for all caregivers, administrators, for each licensed facility to carry liability insurance and sprinklers which many other states and certified facilities do not require.
Nevada's Residential Care Homes and Assisted living Facilities regulations also require annual, onsite inspections by the HCQC and unannounced visits by a long-term care ombudsman which provides an extra level of supervision & monitoring to help ensure all Nevadans residing in the facilities are protected.
In Nevada, both Residential Care Homes and Assisted Livings Facilities are licensed under the Bureau of Heath Care Quality and Compliance (HCQC) and operate under the same laws and regulations. It is important to verify the licensing of any setting before you assume, they are a fully licensed facility or home.
In addition, Nevada has minimum requirements for all RFFG's in both Residential Care Homes & Assisted Living Facilities for caregiving, dementia, chronic illness, mental illness, medication management training and other staffing requirements. Each facility varies in the amount and type of onsite training & supervision from management.
Increasingly there are many special classes that are creating a wide variety of standards which is increasingly difficult for consumers to compare what and who they are getting in any care option. Those changes and the evaluation of the health care system in general put a premium on a private geriatric care manager to help give the most objective views on what is needed, available, and affordable.
Tender Loving Care Senior residence provides hands on training and supervision to their staff from the owners, who are geriatric trained medical professionals. The advanced training and communication staff receive at TLCSR helps improves quality of care and correlates with reduced caregiver turn over and caregiver job satisfaction. Tender Loving Care Senior Residence provides an example of both Geriatric medical and Geriatric nursing leadership and training on an ongoing basis.