In general, Alzheimer's, Dementia and Memory Care are more expensive than Senior Care and Assisted Living services because people with Alzheimer's usually require 24hr supervision and more assistance with personal care and Activities of Daily Living (ADL's). At some point, most seniors will need some level of assistance due to physical and or cognitive decline. Individual's care needs are dramatically increased with Alzheimer's Disease. Chronic illnesses & cognitive impairment, limit an individual's ability to adapt to treatment and their environment which increases the cost of care. Many do not have a good understanding of what the different care options are, what they provide or what they cost. Below we give a general description of the costs of Dementia care.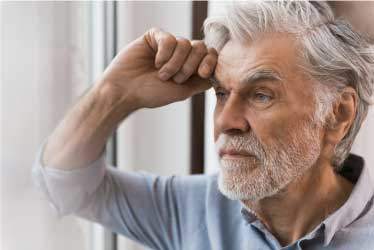 The cost of a Memory Care or Dementia Care unit can range from $4,000-$8000 per month. Many Alzheimer's or Memory Care units offer double or tripled shared rooms with cost starting at the lower end of the price range, but the costs tend to rise quickly with add-on's and increased care needs. Unfortunately, this is something that is not well understood when people first sign up for care, and families are often shocked at how quickly the monthly fees rise.
Nevada requires all Dementia Endorsed Facilities to have a minimum staff ratio of 1 caregiver per 6 residents, which is a relatively low minimum, when managing the needs people with varying degrees of Alzheimer's or Dementia. It is also common to see frequent changes in management, staff, and doctors in many Memory Care settings which impede continuity of care and end up having a negative effect on the residents and decrease the quality of care.
Residential Care Homes and Dementia Care Homes
like Tender Loving Care Senior Residence are competitively priced and provide more of an inclusive or fixed rate billing system. Staff ratios tend to be better in these settings because they provide care for a smaller number of residents, anywhere from 2 to 10 residents depending on the size of the home. See cost comparison table.
While dollar cost is a significant variable it is important to consider the overall value of the type, amount and quality of service you are getting for the cost. We believe finding a small, community based, business setting where the owners and managers are personally & financially invested, usually provide a higher quality of care.
No matter what the Care setting the most important thing to consider is WHO you are getting. Who is in charge? Who oversees the day to day operations and staff? What training, knowledge and experience do the individuals who are in charge have and how are they involved with the residents and staff on a daily basis. TLCSR believes having the leadership skills of a Geriatric Doctor who has the training & experience to manage & coordinate care and who has frequent communication with the staff and families dramatically increases continuity and quality of care. For more information see our cost page.
Medical & Long-Term Care Insurance
Many are surprised to discover that most Senior & Dementia care is private pay. In most cases this type of care is considered custodial and non-medical therefore it is not covered by Medicare or other medical insurance.
MEDICARE is Medical Health Insurance for people over 65 that pays for hospital care through "Part A" and "providers" or doctors' visits through "Part B". Medicare does NOT pay for long term care. There is a short-term exception for post-acute care rehabilitation after an acute hospital stay of 3 days which pays for 20-100 days of post-acute rehabilitation in a nursing home. Medicare is a great resource and is needed because it pays for the primary care provider in Advantage Medicare and a doctor in the old-fashioned traditional Medicare system of reimbursement.
MEDICAID typically is for people who are indigent or low income. Many states offer some type of waiver that does cover long term care. Unfortunately, there is often a limited number of these beds and many consumers find them to be unappealing. Recently, there has been a big push by Medicaid to bundle services which limits any free market choice to the patient. Patients are forced to choose the few facilities that accept Medicaid. Fortunately, Residential Care homes offer a wide range of price points. This helps lower income people and their families find affordable, safe, licensed, community-based care options which can be a reasonable alternative to being placed in a nursing home environment.
LONG TERM CARE INSURANCE is private insurance that people pay into in the event they need long term or custodial care in the future when they become disabled. Many private Long-Term Care Insurances do cover Alzheimer's Care. For those who have this resource, keep it! More than half of Americans will need and use LTC Services in their lifetimes. Unfortunately, some long-term care insurance companies (LTC insurance) are reducing benefits in an effort to cut costs and improve their bottom line on newer policies.
Many people think of long-term care planning as merely financial planning to pay for the care they will need in the future. A well-rounded long-term care plan should go beyond the financial planning and include & address the actual long-term care that may be needed in the future. It is wise to consult with an experienced geriatrician in your community to get information and planning advice on what the best care options are available in your own community to meet your individual medical, emotional, social and financial needs & circumstances. There is a lot of misunderstanding about what services the different Senior Care options offer and what the costs are involved with those settings. You would be well served consult with an experienced Geriatric Medical Doctor to get an accurate assessment of what the medical & custodial needs & costs are now and what those needs & costs are expected to be in the future. A geriatrician can provide the needed coordination & support over the long haul. By having a deeper understanding the overlapping medical & social care needs you can have more realistic goals, budget your long-term care funds more wisely and also receive a higher quality of care.
Dr McGivney & the TLCSR model of care addresses all of the above-mentioned points required for successful long-term care planning improving the quality of care and reducing long term care costs.