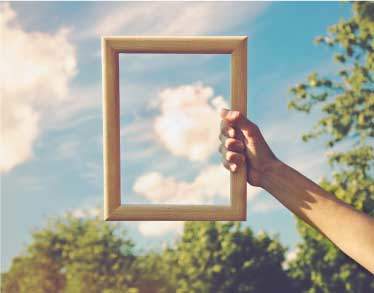 Memory Care is a rapidly growing type of long-term care specifically for those who have memory loss, cognitive impairment, and or behavioral issues. The need for memory care assistance is expected to continue to rise in the next decade as the number of baby boomers and people with dementia continues to grow. People who are in need of memory care assistance may have a diagnosis of Dementia, including; Alzheimer's Disease, Vascular Dementia, Lewy Body Dementia, and/or Picks Type Dementia. Memory care is the most expensive senior care option as it requires 24 hr. staffing and supervision. Services & amenities may vary from facility to facility.
Assistance with activities of daily living or personal care, like bathing, dressing, incontinence care, feeding & medication management is provided in Memory care as it is in Assisted Livings based on a point or tiered system which usually increases the cost. Many large Independent or Assisted Living Facilities have a separate memory care unit on the property specifically for those with memory loss and cognitive impairment. The main difference between Assisted Living Facilities & Memory Care Facilities is that Memory Cares are "closed" or "locked" units and specifically designed for those with behavior issues such as wandering to help prevent residents from leaving the facility without supervision.
In general, Memory Care Units have shared & private rooms. Of course, the cost increases for private rooms. Some memory care facilities have shared rooms with anywhere from 2 to 4 residents per room.
Typically, large assisted livings are corporate-owned and are based on more of a financial model rather than a service model of care. Some people may feel that inpatient memory care units have an "Institutional" or "Impersonal "feel and may choose a smaller more personal, family-like, community-based setting of a Dementia Endorsed Residential Care Home. Residential Care Homes often have owners & administrators who are personally involved and present in the day to day operations, know their staff, residents and family members on a personal level and may be more likely to provide more personalized care & service than a facility where the owner and shareholders are not personally involved with their staff and residents care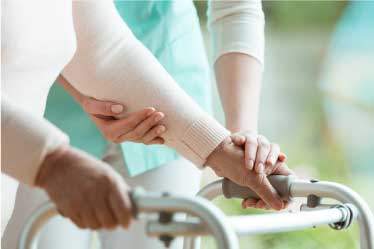 Another difference is in staffing. In most states, Memory or Dementia care requires addition staff training specific to Dementia. The state of Nevada requires a minimum of 8 hours annual Dementia training and a minimum staff ratio of 1 caregiver per 6 residents. Some facilities, such as Tender Loving Care Senior Residence go above and beyond the state required minimums with frequent trainings and in services provided directly from the Geriatric Doctor & Nurse, who are also the owners and administrator of the facility. TLCSR also exceeds state required staffing ration with 3 to 4 caregivers for only 10 residents. This significantly improves continuity and quality of care. We have found that many Memory Care Facilities do not go above the minimum state requirement which can be considered a drawback because an adequate number of staff is needed to provide behavioral therapies and personalized interactions with the cognitively impaired residents. A great deal of staff time is required to effectively assist Residents with varying cognitive and physical disabilities than those who are more functional and physically & cognitively able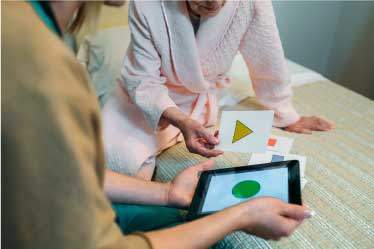 Planned Activities & Programs vary from facility to facility. Some offer music therapy or live entertainers, pet therapy, arts & crafts, gardening, exercise or fitness classes. It is important to remember that many of the activities provided are led by only one staff person or an activity director, which may leave more cognitively challenged residents at a loss. One should assess the ability of their loved one to participate in any type of activity, then inquire as to the amount of staff assistance & supervision the facility provides to accommodate residents who are more cognitively or physically challenged. As mentioned earlier, behavioral therapies can be a great benefit to a person with Alzheimer's or Dementia, but it does require a significant amount of staff time and knowledge to effectively deliver effective therapy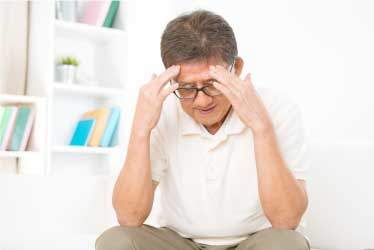 Of all the senior care options, memory care or Alzheimer's care is the costliest. Memory care typically ranges between $5,000 to $8,000 per month (more or less) depending on the location and level of care required. The higher cost is largely due to the need for 24hr supervision & monitoring. It is important to inquire if costs are expected to rise as care needs rise and how costs are calculated? What costs are included in the care? Are personal care items like incontinence supplies included or is there and additional cost for those items? What is the staff to resident ratio for the facility? Is the number of staff adequate to meet the needs of all residents who residents there? Many of the larger memory care facilities utilize an a la carte billing system, which can add up and significant increase the cost. Residential care homes, on the other hand utilize more of an inclusive, fixed, billing system where many of the services are included in the monthly rate, which can be more cost effective
In Nevada, Assisted Living Memory Care Units and Residential Care Homes with Dementia endorsement are regulated under the same NRS 449 guidelines (Residential Facilities For Groups)
In addition, Nevada requires all dementia endorsed facilities to comply with annual surveys and receive unannounced visits from the state ombudsman, who monitor facilities to help ensure the seniors residing there are safe & being cared for.
Both settings, require a minimum staff ratio of 1 caregiver to 6 residents, an awake caregiver at night and oversight by a licensed, Residential Facility Administrator (RFA) who receives specialized training and is required to pass the BELTCA (Board of Examiners for Long Term Care Administrators) test which is also called the NAB test (National Association for long term care Administrators Board).
Even though a facility has a Demetria Endorsement the resident is not required to have Dementia to reside there. In fact, some people who do not have dementia but have other physical disabilities or limitations choose to live in this type of facility because they offer more staffing to help meet their needs. They also agree to follow the same rules as the others which protects those with Alzheimer's Disease or other Dementia.
Before making this important decision, it is important to do your research and personally visit each facility you are considering. Quality of care and services varies greatly from facility to facility.
Important questions to ask are:
Who is coordinating & supervising the care and the staff?
What are their qualifications?
Is there a Geriatric medical doctor involved in the planning and coordination of care?
How is Medical Care coordinated?
Is the Doctor and or administrator easily accessible to staff and family to answer questions and concerns?
Are the owners & management directly involved in the day to day operations and care?
How are emergencies handled? How is the cost of care calculated?
Is the cost expected to rise as care needs rise?
What is the staff ratio to resident ratio during the day & night?
What is the ratio of the residential facility administrator (RFA) and other clinical professionals to residents? While many ask about the staff to resident ratio fewer remember to ask about the onsite Administrator & Management ratios.
Tendering Loving Care Senior Residence provides hands on management & coordination form a geriatric medical doctor and registered nurse. They are directly involved in the day to day care and operations and are easily accessible to staff and family when questions or emergencies arise. Communication with the entire care team is an important part of any treatment or care plan to ensure the highest level of continuity and quality of care