How is Senior Care paid for?
Senior Care, in most cases is private pay. Many mistakenly think their medical insurance like Medicare or Advantage Medicare pays for long term care which is not the case. Medical insurance does pay for the primary care provider or sub specialists visits, but they do not pay for the long-term care costs and the non-medical custodial care that often is required for people who have a chronic disease like Alzheimer's, Dementia, Cancer, Arthritis, COPD, CHF or Heart Disease.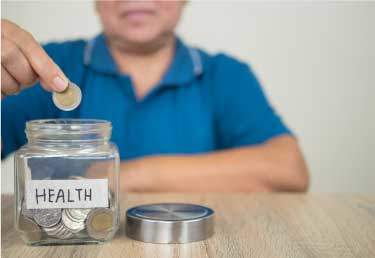 All long-term care, including; Nursing Home, Assisted Living, Residential Care, In-Home Care, Adult Day Care are private pay until you have spent all of your estates money at which time you may qualify for Medicaid. Medicaid is paid for by the state when a person meets the low-income standards or the qualifying limits they set. If you qualify for Medicaid, they do offer a fair, minimum level of care, but typically one's choices in care are fewer, then if you budget your funds and research your private pay choices.
Medicare insurance only pays for up to 100 days for acute Nursing Home Rehab, and only after a 3-day hospital stay. After the 100 days, many are shocked to find out that Medicare no longer pays, and the private pay rate is $300 a day or $9,000/month. Of course, when you are sick and frail and have many chronic illnesses it is often difficult to quickly find an alternative care setting that can adequately meet your needs.
The truth is, senior care is expensive. It is often hard to find a care setting that offers an enormous amount of service and continuity of care for a great value.
At TLCSR we provide a complete package: the highest level of continuity of care, commitment & leadership from an experienced Geriatric Doctor, broadly trained, caring, compassionate staff in a small community-based setting.
See the cost page to see how we compare to other care options.