Amenities & Other Services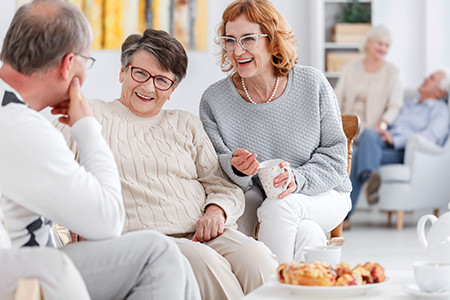 Tender Loving care Senior Residence is a large, well appointed & maintained, private, residential home. Our home provides a warm, family environment that many seniors are accustom to in their own homes. Amenities at TLCSR, include; private rooms with climate control, hardwood floors, granite counter tops, large courtyard, covered gazebo, waterfall and walking path. The house is senior friendly with wide halls & doorways and provides multiple community spaces. Other amenities include housekeeping, laundry, meals and snacks all of which are included in the inclusive monthly service fee.
Small Personal Home Setting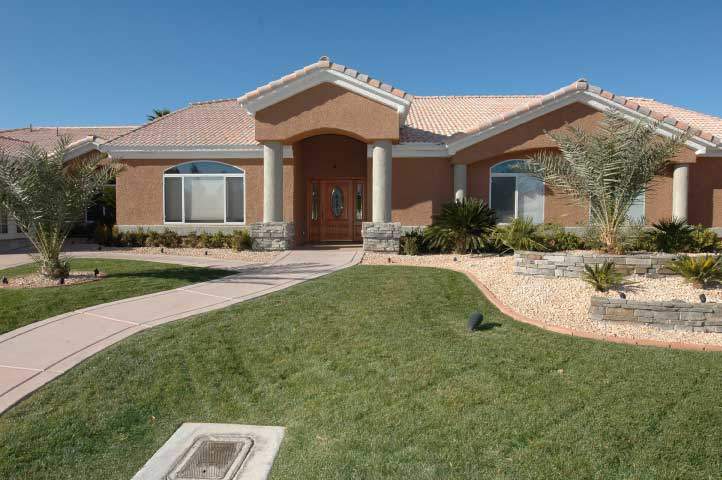 TLCSR is large enough to be a community, but small enough to remain personal and have an extended family feel that seniors desire. This unique extended family setting promotes socialization of residents by sitting together, listing to each other, sharing stories and being with each other. We find that seniors with limitations and chronic care needs typically, prefer the companionship and sense of belonging they feel when they are with other seniors, in a family community setting.
TLCSR is a secured environment with subtly alarmed doors and windows, providing safety and monitoring of all residents and especially for residents, who have a tendency to wander and need an added level of monitoring & supervision. We offer a wide array of monitoring that includes video monitoring, motion sensors and other types of alarms that help with safety but also improve staff response time for residents who are unable to use the call button.
TLCSR'S "open concept" kitchen and living room areas are ideally situated for group gatherings and interactions, whether it be a scheduled activities or spontaneous interactions with staff or other residents, preparing meals or socializing with visitors. This set up promotes interactions and socialization for all our residents, even ones who are less physically or cognitively functional. It also provides our staff more opportunities for interactions with and supervision of residents. Families often comment that the feel happy that their loved one can live, as they have their entire lives, in the comfort of a home, surrounded by other seniors and loving supportive staff.
TLCSR has a strong focus on community and socialization. We do not encourage residents to stay isolated in their rooms. For residents who are more functional they can move throughout the home freely, choosing where they wish to be. This easy going, family environment promotes much more socialization and interactions between residents, staff and visitors than other senior care options such as one to one- In Home Care or Assisted Livings which unintentionally promote isolation and limit opportunities form socializing. TLCSR has a steady flow visors: family, friends, kids, grandkids and even pets which is therapeutic. Compare that to Assisted Livings, where many people are isolated in their apartment or distant activity room and never have the opportunity see & interact with the rich mix of community members who visit. Families & friends feel comforted not only by well appointed & maintained home, but true sense of care and family you are able to "feel" once you step through the door TLCSR.
Parties & activities are often shared events. If a resident has a party or special event it is usually shared by the entire community further extending the sense of family inclusion, belonging, companionship, and support that is received at TLCSR. Dr McGivney and his sister, Kerry share in these events and are also there, day in and day out, supporting their staff, residents and their families and help deal with all of the expected variations and changes that occur in people who have chronic care needs. TLCSR is a unique extended family that is equipped with the medical knowledge, training, staffing, communication and caring that is required to meet the varied needs of seniors with various types of needs now and as the care needs change in the future.