Why Private In-Home Care and Adult Day Care are Likely to Fail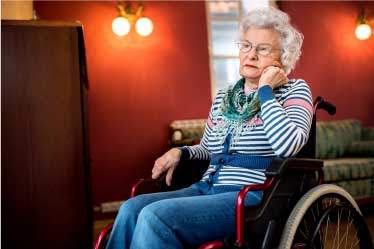 Most people don't realize that In-Home Care & Adult Day Care are, for the most part, only effective for short term or respite type care. This is especially for seniors who have Chronic Health Issues with many overlapping needs. While many initially try In-Home Care, Adult Day Care and even Assisted Living, they often don't fully understand the costs and importance of "WHO" & "WHAT" each of these options provide or don't provide. The main reasons why In-Home Care & Adult Day Care fail as a long-term care solution are the Cost & Lack of Coordination & Continuity of Care.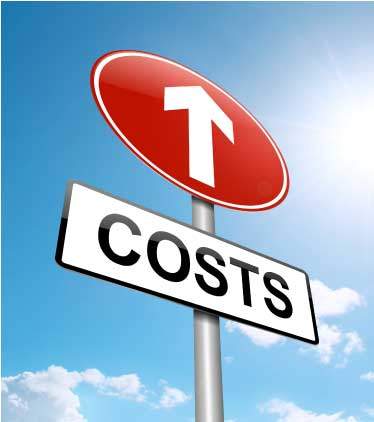 One to one, In-Home Care is quite expensive for the number of hours & amount of service you receive. Only 4 hours a day of in-home care can cost $3,000 per month and provides minimal oversight & coordination between all the team members; patient, family, doctor & caregivers (PCA's) which is needed to deliver quality of care. While $3,000 per month, for only 4 hrs. a day may not seem outrageous in the beginning, when the need for additional care increase so will the cost, 24hr care costing 18,000 per month. That is a high price to pay for WHAT and WHO you get. In the end in home care is the most expensive and has the lowest relative value of all the paid care choices. read more… Choosing the Right Care Setting
Adult Day Care is also expensive for the number of hours you get and the type of care they provide. Typically, Adult Day Cares provide 4- 8hrs of service a day. The price ranges between $75- $100 per day. The cost can add up quickly, $100 per day x 5 days a week is $6000 per month and that only covers a portion of the day. Another hidden cost is the transportation to and from the Adult Day Care which costs around $30 each way or costs the family caregivers the additional time and energy to get them cleaned up, dressed, fed, give medication, and drive them to and from the day care. That is time that is lost from the respite they expected to get. The family is still responsible for providing the additional care after day care is over. Adult Day Care provides little to no assistance with personal care, medications or coordination of care & services.
In-Home Care and Adult Day Care are short term, leaving one to continually search to find more reliable care options as care needs increase. Unfortunately, there are limited choices for senior care, and fewer cost effective choices available. The best, most cost-effective, long-term care options are family style Residential Care Homes. Tender Loving Care Senior Residence (TLCSR) provides a high level of care, coordination & leadership from their Geriatrics Trained MD& RN in a single-family home which is all included in the monthly rate. Read more… Services page
Lack of Coordination & Continuity of Care
In-Home Care & Adult Day Care BOTH lack coordination & continuity of care.
Adult Day Care essentially provide a "sitting "service. In-Home cares or PCA agencies send a caregiver, who may be well intentioned & eager to help but has minimal basic training & social skills (and no medical skills or experience). PCA's (patient care assistant) are trained to provide assistance with non-medical tasks like bathing and dressing, whereas Adult Day Care staff typically lack the facilities or set up to do showers, coordinate the medications etc.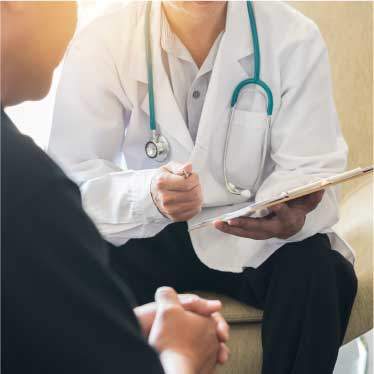 Family caregivers are still responsible to supervise and instruct the home care worker on issues related to the infirmed senior and coordinate all other care & service. The added responsibility of supervising & coordinating care often increases stress for both the infirmed person and the family caregiver. Having a strange person in the home often increases fear & agitation & stress for both the infirmed person & the family. Add on, that agencies often have high staff turnover and frequently send different workers making it even more difficult to develop trusting relationships and deliver any continuity of care.
While it may be helpful to have someone assist with the heavier care needs, such as bathing, it comes at a high cost and is only one very small piece of what is required to deliver the best care for seniors who have multiple chronic care needs.
Another significant drawback is the lack of communication and coordination between the senior's health provider & agency staff. If a patient has a minor event or fall with no apparent injury either at home or at a day care, it is likely that that person will be sent, without question to the to the ER. The lack of coordination and communication with the health care provider is a significant disbenefit, eliminating the ability of the health provider to trouble shoot, adjust the plan of care and or make an executive decision to just observe. Unnecessary trips to the ER cause a lot of confusion and stress for patient and the family. (read more… who you get matters).
We understand there are many moving parts in today's health & senior care system. We acknowledge that finding a care setting that has the right solutions can be difficult.
It is important to remember, "WHO" you get matters and largely determines the quality of care you will receive. (learn more about Who you get). We know individual needs and circumstances vary. In-Home Care and Adult Day Care may be a fit for some, but we urge people to think about an option that can accommodate the overall long-term picture. Think about the long-term costs; physically, emotionally & financially. Escalating cost, , higher risk of major events like falls with injury's, more rapid decline & increased physical & emotional stress for the senior and the family caregiver are good reasons to consider a more cost-effective option that can provide more care & support to both the senior & the family caregiver for a lower cost. Read more about (Choosing the Right Care Setting)
At TLCSR, our Leadership, Geriatric Medical Training & experience allow us to have insight and judgement that other care options are unable to provide. We are willing and able to actively participate and be available & communicate with our residents, families & staff 24 hours a day. If there is a problem or a change, day or night, the doctor & nurse are notified immediately and then in turn notify the family. We can then assess a situation and communicate with all members of the care team and make the appropriate determination which could be to stay at home and observe. This level of leadership, communication and coordination of care is not offered any other place that we know of.
Read more …About us
We are available for a free planning session with our Geriatric MD & RN. Contact us at your convenience.