Your message is on it's way
Thank You for reaching out
Our team will contact you shortly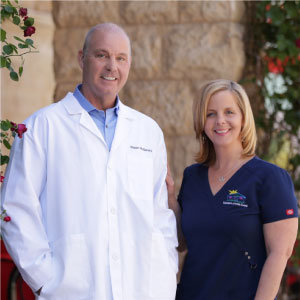 You are invited to take a video tour of our facility to see how we are different.

Ana Wilson
TLCSR is doing a great job by serving elderly people in the time of need. The center has everything in place that is required for all type of
assisted living
. If you are looking for a reliable assisted living for seniors then I highly recommend TLCSR to you.

Daryl Gross
I count my lucky stars every day that I found TLC for my mother. All the caregivers at TLC are professional, kind, friendly, and capable and treat the residents with dignity and respect as if they were one of their own family members. Dr. Shawn and Kerry are outstanding. The home is beautiful and kept spotless. You can have complete confidence that your loved one will be cared for by the best team. I am SO grateful for TLC

Yvvonne Smith
The place seems like a very good place to live I have not checked out the prices yet but I'm going to and then I will let you know thank you so much, Yvonne

Suzi Owens
This is the next best thing to having your parent living in their home with 24/7 caregiving. Actually, it's better!! There are plenty of staff to assist and interact with the residents, the staff checks and documents everything daily, there are daily activities for the residents, healthy & tasty meals, and plenty of people for my mom to talk with as well as the option to retreat to her private room. What a blessing to have found this Residence.

Chick Hanas
Three years ago when I was in Las Vegas making arrangements to find a place for my Godmother, I ( by the grace of God) met Dr. Shawn McGivney. He informed me that my 83 year old Godmother was misdiagnosed as having dementia. He began treating her for UTI and she came back to fantastic mental and physical health within a month. She was her "old" self. As soon as a room became available, my Godmother had her own room in one of Dr. McGivney's homes. I live in a suburb near Chicago and have seen my Godmother multiple times since she has been in the phenomenal care of Dr. Shawn McGivney. It doesn't get any better than having your own Dr. and nurse taking care of your loved ones.

Sharon Owensavey
When we needed a Memory Care Residence for Mom immediately (being discharged from the hospital with no notice), Kerry and Dr. Shawn were available immediately and literally had Mom moved into the beautiful Residence on 1401 Casa Del Rey Ct. in 24 hours. Mom is participating in/enjoying activities which has been unlike her to date.

Stephanie Harris
TLC has the kindest staff and extremely caring owners. Kerry and Doctor Shawn do everything to make the home clean, comfortable and family oriented.

TLC Costa Brava
This home maintains all the comforts of home a senior could want as they start to need more assistance. They really strive to make it as family like and home like as possible. We suggest you visit them to get a first hand feel of who you are working with. We strongly suggest you meet the administrator and owner of any home you move to or you will often be surprised at the care that comes after that. The management does determine the staff, staffs actions, and type of care provided.

Desmond Tan
TLCSR is one of the best-assisted living facilities in Las Vegas that is doing a good job with senior assistance. I find the staff to be very knowledgeable and highly attentive to the residents. The emergency provisions are also in place. Detail attention is given to every resident and there are provisions for various recreational activities, keeping the residents busy and happy. Highly Recommended!

Ruah Seidel
Everything about TLC is amazing. Kerry and Dr. Shawn take care of everyone and treat all with respect. The staff are all great. There is an amazing amount of comfort in knowing that your loved one is in such good hands.

Solomon Kane
The cordial staff at Tender Loving Care offers me swift services whenever required, having said that they do let me enjoy my privacy. I am happy to be cared & Pampered and living in Tender Loving Care makes me feel like I am being at home.

Chris Benn
I would recommend you to go for tender loving care senior resistance if any of your loved ones is suffering from chronic dementia. Its expert's attentive care and concern help your loved one to live life comfortably.

Marlene Reyes
I am a caregiver and was amazed at the team work of Dr McGivney the doctor and administrator, Kerry McGivney, the owner and Rn and the entire staff. Where I work I do not see the managers as often. I also was happily surprised to see the staff walking the frail residents to the bathroom. Tlcsr had enough staff to take the time to walk them instead of resorting to pushing them in the wheelchairs which is faster for the staff. This is a great place for your parents. This is a must see.

Gary O'Meara
Tender Loving Care Senior Residence is the only assisted living facility I know of that is owned and operated by a MD and RN, both with extensive geriatric experience. It's like having your own private Doctor and Nurse looking after your loved ones. Spotless facilities, highly trained staff, Dr. and Nurse included, all in a beautiful residential home setting.