There is much confusion in the name of a case setting. For example Assisted Living Facility implies this might be a more institutional care setting or facility while a RCH is more likely a smaller, more personal home with a family style care. In fact that is generally true. However, in all cases Assisted Living, Assisted Living Facilities, RCH's, Home Care, or Hospice Care, you do not know what you are getting until you know who you are getting to provide the direct care and day-to-day management.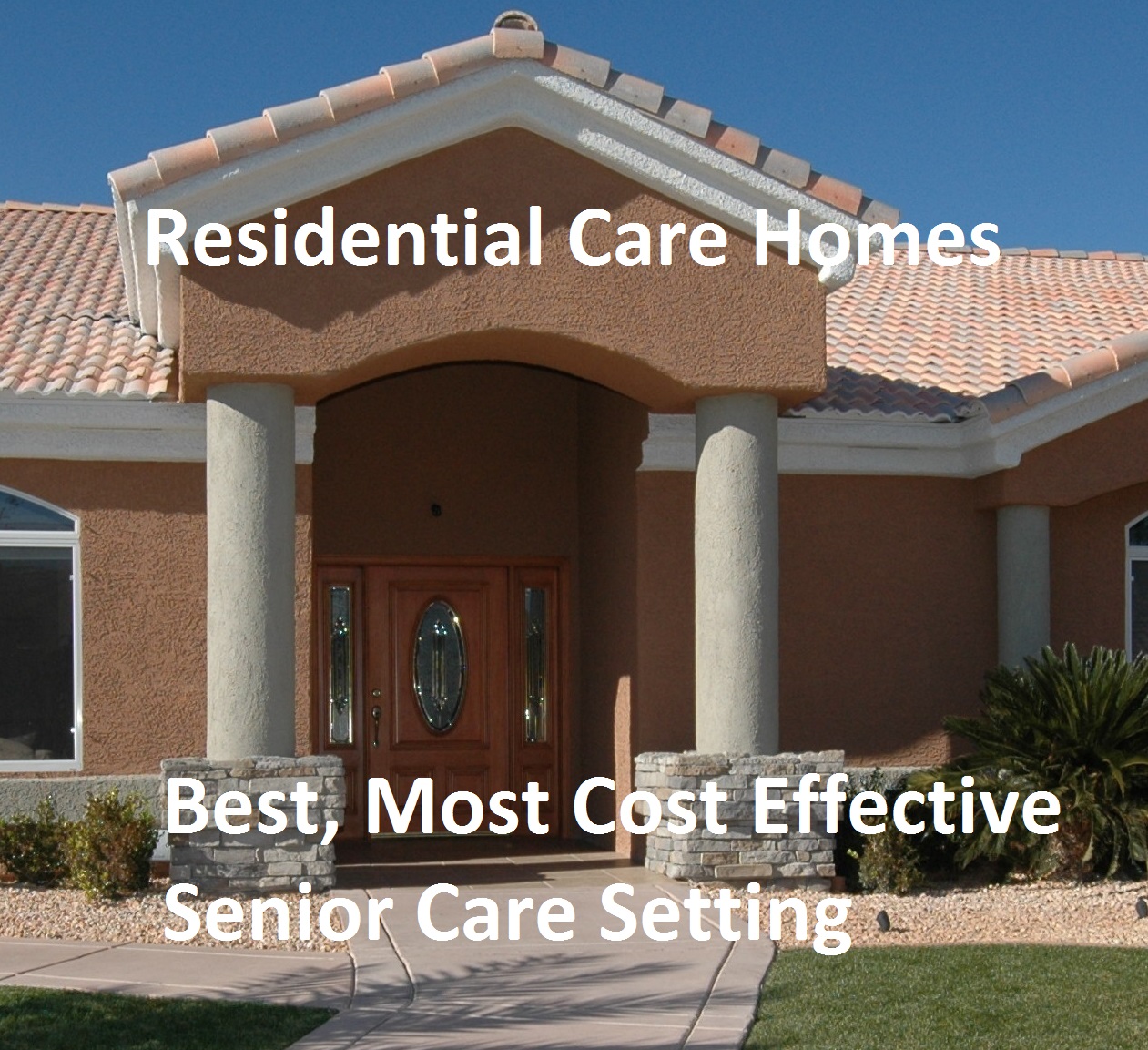 Senior Care is a service and while many sales people promise what others will do the best promises or
the most reliable promises are those that come directly from the owners, administrators, care givers you meet personally.
If you do not meet the administrator, ownwer, or care givers and shake their hand you risk loosing that personal comittment that comes with a handshake.
The paper contract is needed for a minimum legal standard of care and priceing but that legal minimum standard is just that the minimum standard. Look for the personal and professional contract of the handshake from the individuals you are hiring to get the best and most complete care.
Small is better and you can realistically meet and know the administrator, owners and all the caregivers you are hiring.
Check out these fantastic alternatives to Residential Care or Assisted Living and Nursing Home Rehab. 
Compare Family -Style care of a Residential Care Home to Nursing home and Assisted Living which are more institutional care models.
Residential care, Assisted Living, and Nursing Homes all offer custodial care but what varies is the care team you choose when you choose any care setting. Who is doing the day to day training, supervision, and support of a hands-on management and who is doing the custodial care? Look for the care team to get the best Assisted Living, Residential Care, Home Care, Retirement Community, Hospice Care, Dementia Care, Alzheimer's Care and Memory Care in any care setting. Look beyond the setting label and find out who you are getting before you buy.
Educational video links
TLCSRLV youtube Channel. Subscribe for free.
Frustrated with Home Care Service? Get Home Care answers here! 
Best Assisted Living and Dementia Care Alternative – Welcome Video
Assisted Living, Memory Care, and Dementia Care Testimonial Collage
THANKS FOR LIKING AND SHARING
Dr Shawn McGivney