What is Home Care, Home Health Care, In-home care, skilled care and unskilled custodial care?
"Home care" is a simple phrase that has varied meanings for different people. Generally, there are two types of Home Care Services-
1)- Home Health Care
services – which are services provided by a licensed professional, like a nurse (RN), Physical ( PT) or Occupational therapist (OT) , Speech therapist (ST) or a doctor (MD). They make physical assessments and provide specific treatments and teaching as directed by your doctor.
This is generally covered by Medicare but is on a short term basis and has to focus on one skilled need and not for the day to day care man y need and want. Medicare generally pays for this for an episode that last about 6 weeks or 10 visits and then needs to be reevaluated. While Skilled Home Health Care is paid for by Medicare on a short term basis, the custodial care, or Day to day care, is usually not paid by insurances and is private pay.
2)- Home Care
services- which are provided by personal care assistants, Certified Nurse Aides (cna), Home Health Aides ( HHA) or caregivers. They provide custodial care or assistance with Activities of Daily Living (ADL's) like dressing, bathing, cooking, cleaning etc.. While cna's, hha's, and caregivers have many labels to describe custodial care givers the training is similar and is very simple and basic. The main training is to make sure caregivers of all labels are screened for criminal records and are free of contagious disease. The training or licensing is met by a quick care doctor's employee physical and TB screen. That is the general training required by the state or the agency hiring them. As in most jobs the more advanced and targeted training comes after they are hired from the institution you choose. That owner, administrator, doctor or supervisor of those caregivers is the one who will be training, adjusting the training, and modifying the training to meet the individual patients needs.
In fact, care giving is a highly skilled job and requires advanced social skills, patience, a personality of a caregiver like a mother, medical skills and familiarity with medications and the process to obtain, administer and monitor their effects, and use DME (Durable Medical Equipment) in the process of carrying out the doctors and skilled nurse's orders. Even more important is that this training is ongoing by the doctor, administrator, managers of the agency who is supervising the home care workers to ensure the training is individualized and adjusts as the residents care needs change. We caution all to look more closely at whom you are getting as a caregiver and who you are getting to fill that role as the caregiver's supervisor, trainer, and manager when choosing any care setting.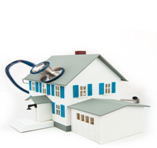 Costs of custodial home care.
Custodial home care is generally private pay and is not covered by Medicare or Medicaid. Medicaid does have some waiver programs but these are not the standard and require that you are poor and have Medicaid. For most people these services of home care and personal care are private pay. The Medical, Short term, Skilled Nursing, Home Health care noted above is short term and only supplements the family care or privately paid custodial home care services.
While many will say why isn't custodial home care covered by insurance, the answer is a practical one. If it were covered all would want live in, 24/7, day to day help for custodial care, housework, shopping, or a personal maid and caretaker. Of course, that is a job for families and is not generally available.
Ways to get the Best, Most Cost Effective, Home care.
In fact, the custodial care team you choose, administrator, supervisor, and manager and direct care staff, will provide, execute, and be a big part of the medical treatment and execution of that treatment your doctors orders. Taking the time to find the best care team will be the most important part of your plan to save money, reduce redundant and disjointed care, and get the best value for your private pay senior care dollars. If you think of any service team you can understand that while the coach or doctor makes suggestions it is up to the direct care team to execute that plan. Also it is up to the players in the trenches to tell the coach that they are getting beat on the rush by the other side so that the coach can adjust and double team that opponents player who is beating his player. As we know admitting you need help or are getting beat is difficult and we believe that is a skill that the care team system develops by developing trust among and between the administrator, manager and caregivers or in this example coach and his players.
What we can do is to take the time to meet the care team that we do hire in any care setting to assist us when our loved ones start to need a little assistance.
Meet the entire care team including the owner and administrator who will train, direct, manage the care no matter what setting the care is provided in including Assisted Living, Residential Care Home, Home Care, Hospice Care, Retirement Communities, Dementia Care, Alzheimer's Care, and Memory Care. If you have not met the owner, administrator and caregivers you do not know who you are getting.
We need your feedback. Like, Share, Comment to continue the discussion.
Check out these alternatives to Home Care and Home Health Care.
These care settings offer custodial care but with day to day training, supervision, and support of a hands-on management with decades of medical and custodial care experience. Look for the care team to get the best Assisted Living, Residential Care, Home Care, Retirement Community, Hospice Care, Dementia Care, Alzheimer's Care and Memory Care in any care setting. Look beyond the setting label and find out who you are getting before you buy.
Educational video links
TLCSRLV youtube Chanel. Subscibe for free .
Frustrated with Home Care Service? Get Home Care answers here!