Shifting to a residential care in Las Vegas is not only a new experience all together, but also requires a few adjustments in a new living environment. You meet new people, live with them, and in most cases, are being introduced to some alien activities. All these factors may bring a sense of anxiety or stress in the beginning. However, there are few tips that can help you make the transition a lot easier.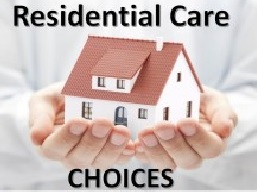 Give a Touch of Homeliness to Your Room
Decorating your new room in a residential care home will bring you a sense of familiarity, making it look more like home. You can put your favorite family photos, or anything else you are emotionally attached to, and create a space to keep your most cherished possessions such as an armchair, a book, etc.
Pack your Luggage Well in Advance
You may not like to leave your favorite things behind when moving to any residential care facility. Do not accentuate your stress level with last minute packing. It is better to make a list of things you would like to take along and the things you want to discard.
Interact as Much As You Can
Socializing is another key tip to help you make the transition easy. You may like to live in solitude—all to yourself—inside the room, but you'll feel more comfortable if you get out and interact with other residents, participate in activities, and explore the amenities.
Everyone react differently to changes, so give yourself a break. You may feel lonely in the beginning but you will feel better with time. However, if you feel that it is taking longer than you think it should have taken you to adjust, try talking your heart out to your family members, a dear friend or a therapist.
Thanks for remembering to Like and Share
Dr Shawn McGivney