Residential Care Home Assessment for Residents
Just saw this new Assisted Living and residential care home assessment tool and wanted to share it with you. In general, the more tools you can read the more and more focused questions you can ask when you meet the entire care team you are hiring including the administrators, manages, and direct care teams.
While this is a great resource it is important to note that it focuses on tangible items more than on the feelings and emotions that result in care. We realize feelings, dedication, hand-on management vs delegated management are hard to "study" in a survey but we believe those are what care, senior care and assisted living are all about in the last chapter of life. Beyond their self imposed certification one might ask to see the data of the facilities and questions they used to arrive at that conclusion to get a more transparent and useful picture of the process they followed.
How Do Las Vegas Families Evaluate Assisted Living Options for mom and Dad?
From what we can tell and they divulge they base their reviews on Inspection data, ratings from local experts and reviews from residents and their families which then turned into an internal rating. It would be nice to see more transparency of the weights, values and quantification of each item in their scale and the ones that they elected not to consider to better know how they arrived at the rating.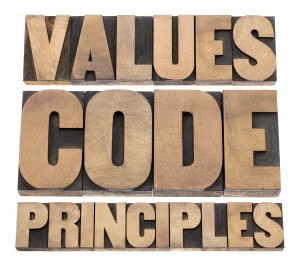 Other things to consider
Of course we don't know if the top rated places are subscribers to a related service are influenced by an advertising package on their site https://www.seniorhomes.com/ as is commonly the case in most forms of advertising. We also don't know what other care options they considered like home care, private case managers, residential care homes, smaller group or residential care homes or if they just looked at Assisted living facilities. Did they use the definition of "Assisted Living" used by the state of Nevada or their own definition of Assisted Living? Any of these "resources" are just that a small part of the picture that you can use when you visit each place and start to meet and know the administration and staff you are hiring to provide the Assisted Living, physical and emotional care. It really is who is doing the work and management more than the care setting label, the referral source recommendation, that should be your focus.
We don't know the administrator to resident ratio. The administrator is the captain of the ship and a captain who supervises a bigger crew will likely have less contact with the staff to share their expertise. While delegated management works in less personal care it is not as good when people, human emotion and feelings are involved. Relationships require interpersonal time.
We concede that it is very difficult for any "study" to begin to accurately access the interaction of management with their own care teams. A good analogy of the role of the administrator would be the quarterback of a football team. If the quarterback praises the line and the defense the team is generally stronger. The same is true in Senior Care and Assisted Living. Coordination of the care team both manages and direct care staff is essential to providing the most care and caring possible. You can see how the managers interact with and value their staff when you meet them and take a tour with them and that is time well spent to get the more care for your private pay dollars.

residential care home assessment
In all cases ratings and resources like the senior home .com one and the TLCSR Free Care Setting Search Tool Free Download
are great tools to help all seniors and families. Unlike the senior housing.com tool the tlcsr tool helps you uncover more information about the care you will need and then who is providing the care now and when problems, changes in your medical needs, or other social and financial/insurance issues arise. Using both tools/ratings as guides to the questions you ask the direct caregivers and management staff will help you to know who you are getting beyond the very basic, less quantified, advertising on the brochure of "We care".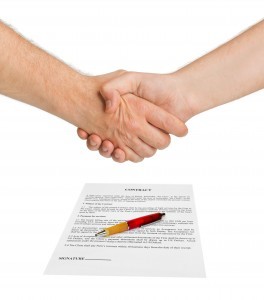 Value the handshake and meeting the individuals on your team over the advertising and paper contract.
Senior Care and Assisted Living are expensive.
We believe following our plan of meeting the managers and care team will help you feel socially and emotionally how much and who cares and save you money. It is up to each senior and family to know who they are getting before they spend $30,000-$50,000 per year for care. Make time to meet the entire care team and use these tools as a guide for the questions to ask. What you are looking for is not the yes / no answer, or check in the box, but you are looking for the passion, dedication, and interaction of the administrator with their own team and residents while they answer your questions on the tour. Relationships are about the process and passion and go way beyond yes/ no answers or checks in a column on any free care setting search too.
Most of all, everyone needs to understand the senior care is a service and you need to meet the entire care team in all cases to compare the care, caring and sense of dedication to each resident and their own staff that is felt in any care setting. These tools just help you remember to ask basic questions. What you are looking for is the passion, dedication, availability of the management to meet you before you move in to start to get an idea of who will be managing and then providing the direct care you are buying now and for the last chapter of life of your loved on. The people you are hiring matter. Take the time to meet them and if they are too busy to meet you then you need to consider that before you decide to move in.
Check out these fantastic Residential Care alternatives to the Assisted Living and Nursing Home Rehab. Compare Family -Style care of a Residential Care Home to Nursing home and Assisted living which are more institutional care models.
Residential care, Assisted Living, and Nursing Homes all offer custodial care but varies is the care team you choose when you choose any care setting. Who is doing the day to day training, supervision, and support of a hands-on management and who is doing the custodial care? Look for the care team to get the best Assisted Living, Residential Care, Home Care, Retirement Community, Hospice Care, Dementia Care, Alzheimer's Care and Memory Care in any care setting. Look beyond the setting label and find out who you are getting before you buy.
TLCSRLV youtube Channel. Subscribe for free.
Frustrated with Home Care Service? Get Home Care answers here! 
IF YOU ENJOYED THIS POST – LIKE AND SHARE IT.