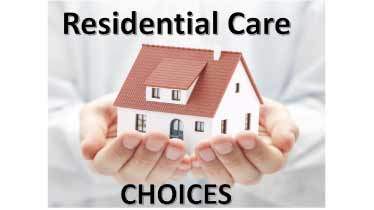 New San Francisco Chronicle article by Melody Gutierrez talks about more regulation to fix the Assisted Living and Residential Care Home industry. While this is a good idea at first glance we need to be careful in asking for things that will reduce senior choice and care options. If this raises the cost of care or forces low cost providers out of business while raising the quality for the few who can pay they might price our the majority of seniors who are now choosing to stay where they are and are currently choosing to be private pay and not going onto medicaid.
Plans for sweeping change at assisted-living homes in 2014
Melody Gutierrez, Monday, January 13, 2014
While this sounds like a great idea I wonder if there might be some unintended consequences to the low and middle income seniors that this is trying to help by forcing them out of their current low cost and acceptable minimum level care that they are choosing. Remember, all seniors in any facility can choose to move to another facility since this is a private pay system. No one has to stay with anyone care team. Legislation that raises the bar and costs to provide the care too high might drastically reduce the care options for most seniors including the middle and low income seniors.
I draw your attention to a quote from this interesting article.
"With more than a dozen bills making up a residential-care-facility reform package – their costs not yet determined – advocates calling for greater transparency and accountability say they feel confident the money needed to fix the Department of Social Services' Community Care Licensing Division will be there"
I have bolded the "their costs not yet determined". Not only costs in dollar costs but cost when many low income providers are forced to close their door to the broader health care system.
While increased regulations and quality control is a good idea society needs to be aware of the big potential negative risk of raising quality and costs for Assisted Living and Residential Care beyond the means of most people. While it is easy to follow the ATT TV commercials advice that "more is better" the potential costs to that might be that low and middle income people cannot afford more staff, higher quality staff, which in turn will lead to all of those people begin cared for in nursing homes on the government cost.
While we do need regulations to protect seniors we also need to be much smarter about what those regulations are and how they are enforced. I can't go into that now but I always fear regulators who are not doing the work right now and in most instances low cost providers are underrepresented in these decisions. The risk to the industry and overall health care system is devastating. If there are no low cost, chronic care, places for low and middle income people even if they are somehow less but it is a lower standard they can afford and choose then that might not be so bad compared to being forced to live in a nursing home on the government Medicaid program. Now many of these low income people PAY PRIVATELY our of their social security and other very limited resources. Taking away low income housing choices even if they are not as good by over regulation will affect the hospitals, nursing homes, and the entire health care system who will have many long stay patients they can't place.
Residential care, Assisted Living, Home Care, Hospice Care, Dementia Care, Alzheimer's Care, Memory Care and Nursing Homes all offer custodial care but what varies is the care team you choose when you choose any care setting. Who is doing the day to day training, supervision, and support and hands-on management and who is doing the custodial care? Look for the care team to get the best Assisted Living, Residential Care, Home Care, Retirement Community, Hospice Care, Dementia Care, Alzheimer's Care and Memory Care in any care setting. Look beyond the setting label and find out who you are getting before you buy.
THANKS FOR LIKING AND SHARING