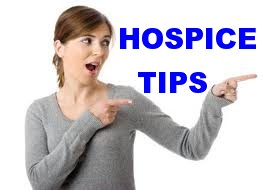 I just saw a must watch video.
LEARN MORE BY CLICKING THE "SHOW MORE" BUTTON BELOW THE VIDEO.
That will bring up the rest of the description that reveals pre screened comments.
OTHER HOME CARE AND HOSPICE LINKS HERE
NATIONAL CANCER INSTITUTE HOSPICE CARE FACT SHEET
GREAT HOSPICE RESOURCE PAGE: https://tlcsr.com/hospice-care
I CARE, COMMITMENT, SERVICE REQUIRE RELATIONSHIPS, TRUST, AND SOCIAL INTERACTION IN ANY SERVICE ARENA INCLUDING SPORTS TEAMS, THE MILITARY, FAMILIES, BUSINESS, LAW AND IN HEALTH AND SENIOR CARE!
individual team members are needed for special skills sets on or in any team or organization but it is the team that endures over the long run. When you hear stay at home remember to look more broadly for the care team with the both skills, passion, and commitment to provide the physical and emotional care you want, need and expect to need in this last chapter of life.
VALUE THE FEELINGS OF THE CARE TEAM AND THEY WILL MOST LIKELY VALUE YOUR FEELINGS TOO !
Care and caring require knowing each other for the human element of caring to take hold, meet the care team you select for this final journey in the last chapter of life for a loved one and your entire extended family who will be impacted by this choice.
We believe seniors and their extended social systems sometimes focus on the more tangible building when choosing an Assisted Living or Senior Care setting instead of focusing on the care team who will do the direct work and solve problems. The care team, administrator and direct care givers, are the ones who can are the ones who will improve your emotional health. Often times people fear moving to a new place not because of the place but because of the loss of control they expect. They often times feel abandoned and fear the unknown of who they will have to interact with. Unfortunately these fears are often true. We all have heard of the nursing home where the nurse says stay in your chair, or the group home that says it is time for bed at 6pm, and many other examples where the staff do over use. What we believe seniors and their family are looking for is that cohesive Senior Care Team of administrator and direct caregivers that allow the senior as much control as possible over the remaining things they can control and a care team that empowers the senior to do as much as possible for themselves even if doing so takes the staff longer.
For example,when the staff allows the senior to walk to the bathroom to change a wet brief instead of changing it in bed they improve the emotional care and empower the senior to feel more in control of their bodies. Of course, they get more exercise and interaction with the staff also. There is no doubt the care team varies widely. However, we believe all will be rewarded with improved care and more in-kind services by making time to meet the entire care team.
WE BELIEVE THAT YOU NEED TO MEET THE ADMINISTRATOR, MANAGERS, DOCTORS AND CAREGIVERS TO KNOW WHO YOU ARE GETTING.
Knowing the management is essential since they set in general on the amount of staff. The owner and administrator also decide how much additional training and education the management provide to the caregivers. Many would be shocked at the minimum required training for most professions and it is the same for caregivers. Few seek out the the new sophomore college quarterback, instead they look for a team leader who is interested and able to work side by side with their team and to train them to be even better every day on or off the health care battelfield. In fact, an administrator is your point guard when it comes to coordinating the staff in the senior care setting. Then they have to describe those new medical or care suggestions to the family and their own teams, and finally assist in implementing the providers or other parties suggestions. That is what we view as the duties of a care team leader and is what we think you need to look for in any care setting you inquire about.
That individual could be nurse. We strongly recommend making sure that responsible party is on site and is active day to day with all of the care team including the resident and the residents family. If the leaders do not know the first names of each staff member it is likely that there will be missed opportunities for staff and manager to share small but needed details that could improve physical and emotional health. When you meet the leader who introduces his/her entire care team by name you can start to feel the difference between physical care and continuity of care or more complete care that includes attention to a seniors emotional health needs.
HERE ARE TWO EXAMPLES OF CARE SETTINGS WITH STRONG LEADERSHIP ARE SHOWN BELOW:
Tender Loving Care Senior Residence
Visit to get an idea of what you might be looking for in all care settings when you face this expensive and difficult experience in the last chapter of life for one in your own social system.
WE HOPE WE HAVE OFFERED YOU SOME NEW THOUGHTS TO HELP YOU GET NEW IDEAS IN THIS LAST CHAPTER OF LIFE OF A FRIEND AND LOVED ONE:
1-BE SURE TO LIKE THE VIDEO ON YOUTUBE WHEN YOU CLICK THE LINK ABOVE AND WATCH IT. LIKE BUTTON IS ON THE TOP JUST BELOW THE VIDEO.
2-THANK YOU IN ADVANCE FOR SHARING THIS POST BELOW. SEE SHARE LINKS FOR FB, G+, TW BELOW. DR Shawn McGivney.