Every person yearns to relish the later part of life by retiring to a comforting retreat after they ply through their jobs and other commitments during the early years of life. However, the brunt of hard work on our bodies becomes apparent with the passage of time triggering weakness, which may result in severe health problems. Dementia is one condition that is becoming more common among elderly in the recent times.
The development of dementia poses a vast number of challenges that bring attention to the need for care homes for dementia patients. Such homes are entrusted with the responsibility of round-the-clock monitoring and due care for elders.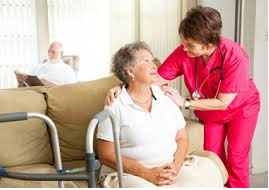 Here are some tips to select a right care home for dementia patients:
Location
Sometimes, convincing your loved ones to move into a care facility turns out to be an intractable proposition. However, the situation worsens when the facility is located at a far-off location from your home. This signifies the need to seek out a facility in the vicinity of your locality so that you can visit them on a regular basis during their stay.
Amenities
Safety and cleanliness of the facility are essential parameters to find out about the quality of service. Cleanliness offered by the facility will ensure that elderly will not catch uncalled for illnesses and not feel hesitant to move into the facility.
Trained Staff
You must gauge qualifications of staff members employed by the facility. Furthermore, you must make a thoughtful observation of how the residents are dealt with and what medical facilities are available. Since you are passing the mantle of well-being of your loved ones on others, you must be assured that they would receive specialized treatment.
Consideration of these aforementioned factors will come in handy to guide you through the best care homes for dementia patients that deem fit in line with the needs of your loved one.