How are "Care" and "Caring" different?
Care in Assisted Living might be just the physical act of giving a shower and caring might be something more emotional and personal, that is shared between the two people while that service is provided. We believe continuity of care and a professional relationship are the main factor that determine how care is appreciated, felt, and perceived by both care givers and residents in all care settings including Assisted Living, Residential Care Homes, Dementia Care, Alzheimer's Care, Memory Care, Hospice and Home Care. The care setting does allow or impede how the care is provided. For example A La Cart Care vs Live in more Family Style care will affect the continuity of care. However, in the end even the care system can be over come by the individuals providing that direct care and direct patient management and protective supervision.
Big, Institution, Nursing Home, or Assisted Living Facility VS Small, Single Family Home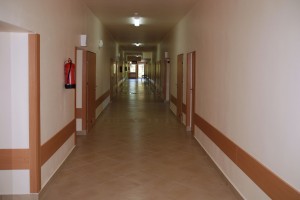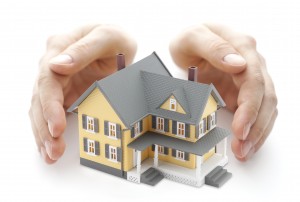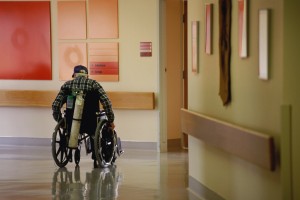 Home VS Institutional Hall ways ?
The physical setting does matter. A small, private room with a kitchenette is not a home no matter how you phrase it. A single family home is well known to most seniors and offers all the comforts they are use to. While a hotel is a flashy place for vacations it is not what a person in need of Assistance really wants or needs. If a Senior were well enough to dress up in a suit or dress and go out on the town they would not need an Assisted Senior Living Setting. In fact, people prefer care in a single family home that has many of the senior modifications they need to accommodate their care needs. Do not just accept the old phrase "home is everywhere you are" In fact, when you are older you want a home to be steady and not changing and in many case Assisted Living Facilities will force you to change your "home" at least one more time after you move in. Most are priced out or the level of care increases and they are asked to move to a more or real Assisted Senior Care setting. Recall a recent post where they said about 1/3 can remain in Assisted Living until they die. While that sounds good, 2/3 are forced to move again!! That is more common outcome statistically. Conversely, family style of care and hands on management all will improve the quality and intimacy of the care one does receive. In any care setting Assisted Living, Residential care, Home Care , Nursing Home, Hospice Care, meet the entire care team and especially the management since their interest in direct care, relationship building will most likely be reflected in the importance care givers place on that, personal aspect of the care they offer you.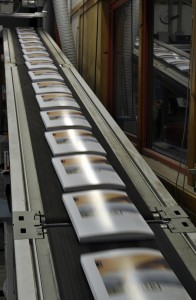 Assembly Line Care VS Family Style, Live-in, Continuity of Care models of care
VS Assembly line, A La Cart Care On a highly scheduled Basis VS Individualized, Family Style, Live-in Care, Like Mom provides her kids.
Are "Care" vs "caring" the same thing? What is the difference? Is care provided in an assembly line style, that does the physical care tasks, the same as Family Style, more live-in care, where the staff live and work with the senior day in and day out the same? Is the "caring" that comes with the care different depending on the style or system in which the care is provided? Care and Caring require the senior and caregiver to know each other and have continuity of care and a professional relationship. Which do you want? Which system of care Assembly line, like you see in a Big Facility, Nursing Home, or Institution, or a more family-style, live-in care system provides a Higher Quality of care? Everyone says we offer High Quality of Care but it is up to each senior and their family to meet the entire caregiving team before they make their choice of a senior care setting.
The choice of a Big, Less personal Institution or Facility over a small, single-family home and a choice between more assembly-line care or a more live in, continuous style of care, complete with the most continuity of care you can get, is often difficult since many times, especially in the Big Institution or Facility you never meet the direct care staff and management that you are hiring. You oftentimes meet the sales lady but may not really meet the people you are hiring the care team from the administration down to the caregivers. Many people see the nice sofa and then Assume the care. They assume the name "Assisted" Living Facility means you get the type of Assistance most of us would want. In fact, that oftentimes is a bad assumption. The choices of the type of physical building ( Big, studio room, or Institution) VS ( smaller, single-family home with a private room) and the system of care ( Assembly line Vs Live in, Family Like) do affect how the care is perceived after they sign up.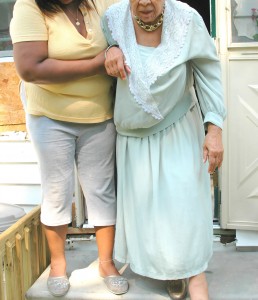 Delegated Care Management VS more hands on Care and interaction of management with all staff, residents and families.
Another major factor in distinguishing Care, Caring, and Continuity of Care is that Care in any setting is heavily influenced by the management. If the management knows you, the senior and the family, it is much harder for them to skimp on the care and caring. When care is impersonal it is easier to decide to make more money and provide less care, hire fewer staff, and maximize the Institutional Bottom line. Everyone has a bottom line, but if the management, owner, and caregivers all know you the client you are likely to get the best over all value including caring and continuity of care.
Assisted Living, Home Care, Hospice Care, Dementia Care By Kerry Mcgivney
Thanks for reading this post . If you liked this post please help us by sharing the message of Care, Caring, and Continuity of Care by liking, friending, and following our works on Facebook (tlcsr.kerrymcgivney), Twitter ( TLCSRLasVegas), Youtube (TLCSRLV), Joining our Email List and this Blog, and sending this to any sons, daughters, or seniors you know.
Here are links to make it easy!
Contact: