HealthCare Blue Book – Does negotiating for the best price impact what you get in life, with your doctor, and Senior Care?
We came across this interesting web site HealthCare Blue book and had these questions. www.healthcarebluebook.com
Office Visit, New Patient, Level 5
Are you buying a tangible item like a car where the items are designed to be exactly the same or are you buying an individual service for yourself knowing that you are one of a kind and have many unique parts to your physical, emotional, social and financial self? Each 2014 Toyota Camry is made to be exactly the same and they strive for zero tolerance with six sigma efficiency and accuracy. Are you the same as anyone else?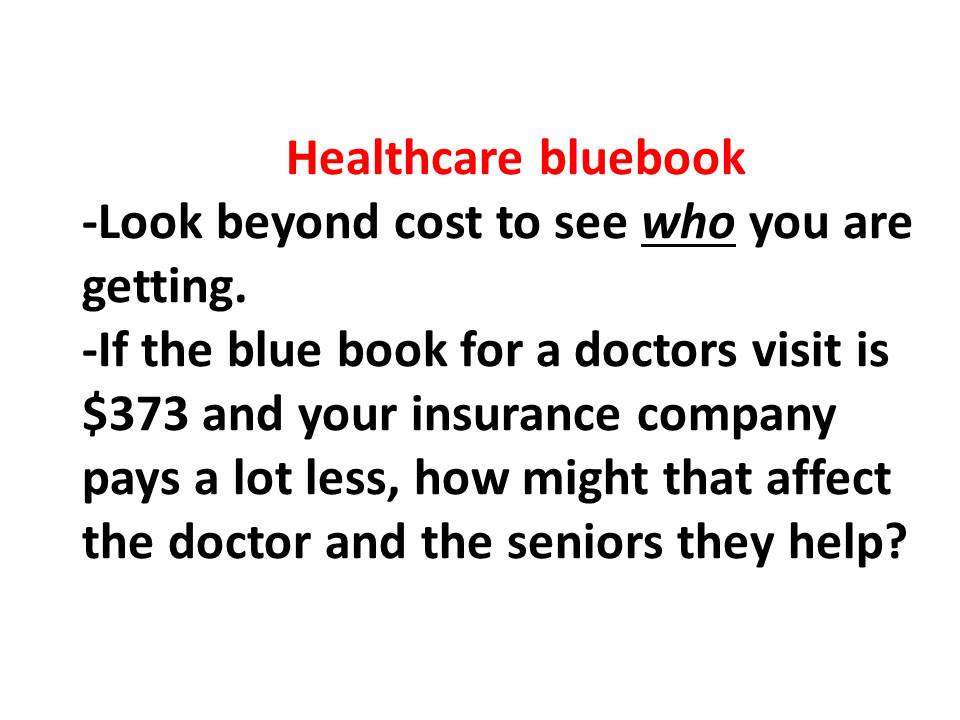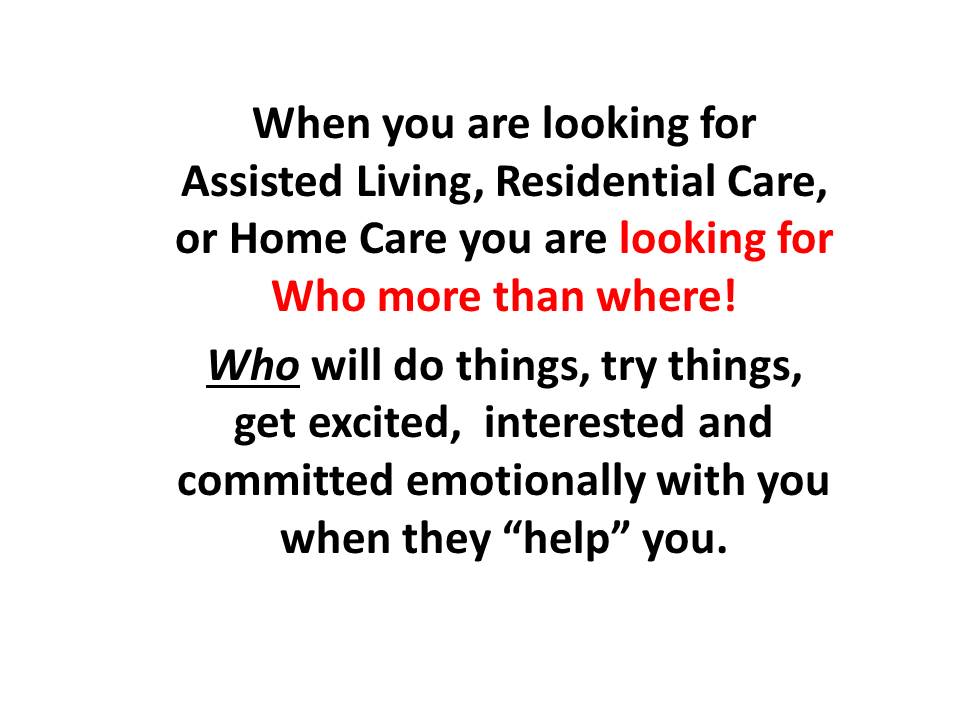 We believe you are an individual and need to value relationships in all recurring services you are buying including hair dresser, CPA, family lawyer, and doctor. This web site seems to minimize the value of relationships, time, extra effort, and the many important human components to service which are earned through relationship building like trust, reliability, compassion and caring. Humans just can't and don't trust anyone on the first hand shake or as a new visit. Do you feel the defense the public defender gives a poor criminal is generally the same as the defense a rich person gets from his highly paid legal team including the lawyer, private investigators, and ancillary staff?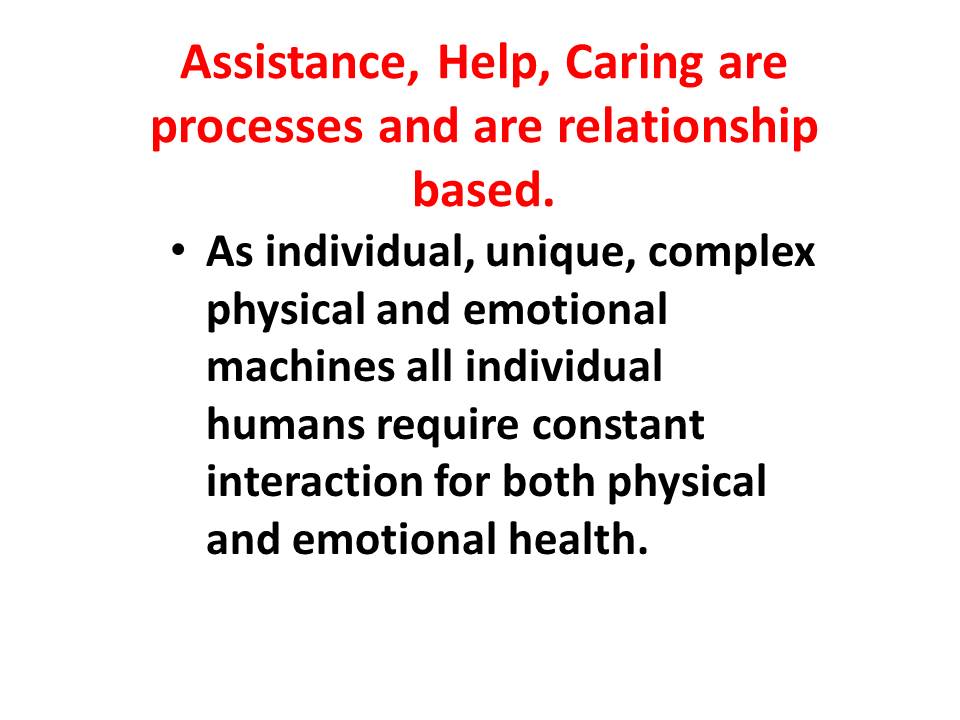 Medicine has morphed into valuing your chart more than your feelings which are dangerous. We believe this type of website to some degree promotes that. Comment below to share your thought.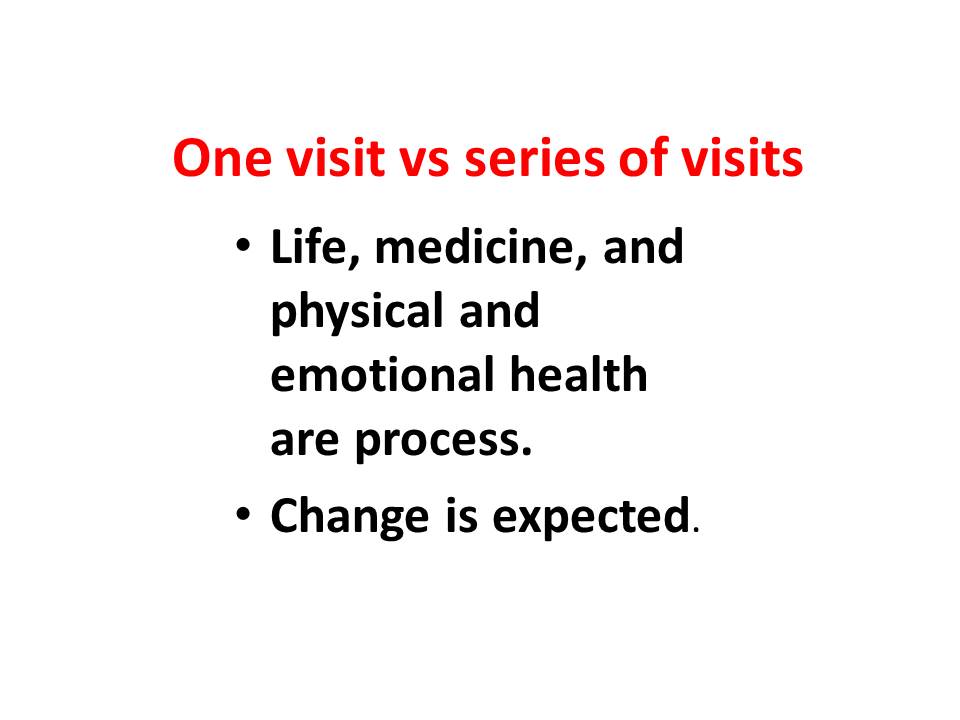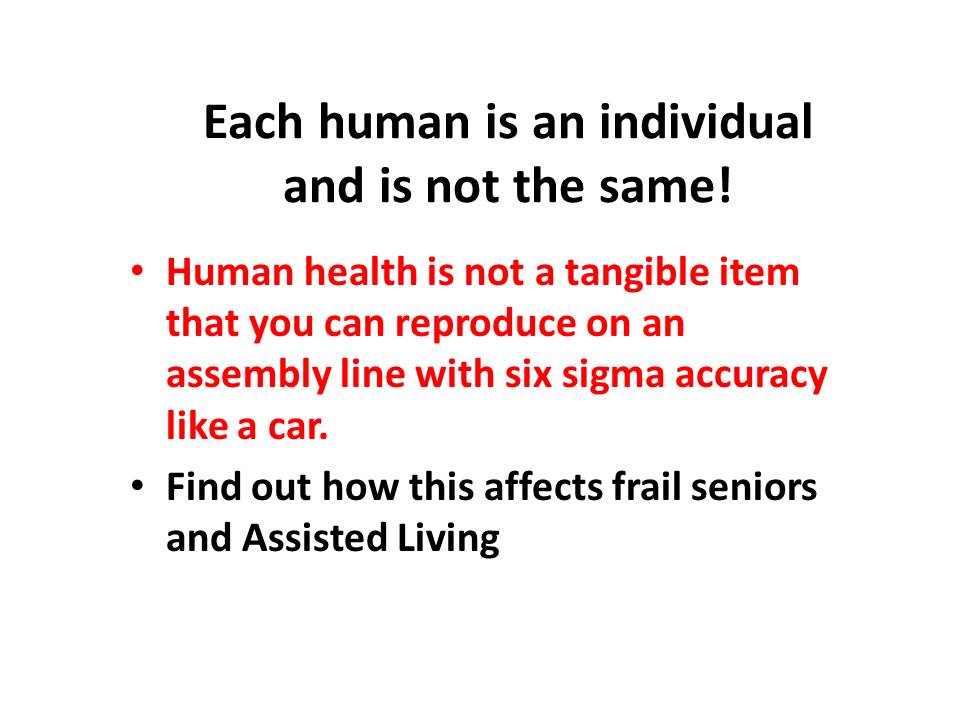 We had these questions. (Comment below to share your questions)
Are you really negotiating with the doctor himself, the person who is personally guaranteeing their work, to take your calls at night, or are you negotiating with a multi-level business structure designed as a series of shell companies to reduce liability if something goes wrong?
How does your doctor affect your private pay senior care choices if at all?
What do they mean when all providers in the hospital, nursing home, Assisted Living say "ask your doctor" or your doctor ordered it?
Do you feel like "your doctor" is your friend?
Our favorite quote.
"If you treat the disease you win or lose but if you treat the person you win no matter what the outcome? " What does the last part mean to you? Comment below.
How do you negotiate when the value of a visit for a complex, older patient, with multiple needs is $373?
Look at the fair market price for a doctor's visit – $373. Then look at your Medicare eob and see the visit is $100 – 150.
How can you pay the doctor more? Good news you can build a working, extended, family and community relationship with one. Doctors still value helping people, being valued and respected more than money in most cases if you take the time to do the required relationship building.
Why are doctors leaving medicine so quickly? Share your thoughts with us. Like this and share this to help all better value the relationships in their lives.
Good news! You can get more caring if you bundle!
Just like in a buffet you get a lot of food for the same price. In the buffet they usually have other things around as value added to you and profit added to the provider. For example the casino buffet provides a great buffet and the drinks for $10-12 and you don't have to gamble but can if you want to.
If you value continuity of care and the individuals in your care team you can also get extra in-kind services. The family, caregivers and doctor might do more; visit you in other care settings if they knew you, your social system, and community. Indeed, that is how it used to be. The doctor was more than an employee and was compensated with respect, value by the patient and the patient's social system. The doctor often took care of multiple generations in one family. That loss of continuity of care, relationship building between individual patients and families and their doctors, has resulted in loss of value for the global, national, and individual health care dollars.
Imagine is you, your family, extended social circles grouped together to help a local doctor remain in private practice and off the employee roster of the insurance company? How would that affect your duty to the doctor and his duty and expectations to you and your community? That is what we hope to discuss here.
Click for The Best, Most Cost-Effective, Assisted Living and Senior Care Alternatives.
Tender Loving Care Senior Residence – https://tlcsr.com
Other Search topics: Assisted Living, Senior Care, Home Care, Hospice Care, Residential Care, Senior Living, Nursing Home, Assisted Care, Continuity of Care, Elder Care, Adult Care, Las Vegas, Local, Call now, Visit us