Senior citizens today are expected to make up a higher percentage of those living in a group home in Las Vegas. A group home for living actively is also called a senior living home/residential care home and is a community-based care setting in a residential home that allows senior citizens to live together under the supervision of experts and caregivers.
Every year many elders become homeless, and the reason of being homeless might be a domestic fight, loss of job, or an argument with their children. However, when discussing group homes in Las Vegas, they serve the best services for living and leading a life in a peaceful atmosphere. However, most often people just age and need ore help than their family or care system can provide. At that time they need the care of a structured care setting like a Group Home.
Group Homes—An Abstract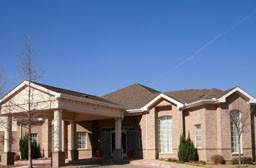 Group care is meant to be a very extended term that encompasses many different forms of residence that are based on placement and treatment services provided to elderly people with a broad range of needs. Such homes are an investment option or service at the intersect of the three major serving systems –elderly welfare, mental health, and safety.
These family-style residential group homes serve the best of all needs and deeds to the people living within. If you are planning to shift to group homes or age care homes, there are many factors to consider selecting the right group home care facilities for elder people.
Quality of Care
The quality of care and lifestyle are two prime considerations for most of the people, and the group homes in Las Vegas exceed expectations in both the considerations. A good group home provides a social, lifestyle-focused environment that feels similar to home, and is supported by specialist care.
Lively Environment
Group homes in Las Vegas offer living environments that are safe and warm. They utilize modern things, have soft décor, and sensible interiors to create an ideal space for living and socializing. Also, the inclusion of smart wireless technology and modern medical equipment offers easy access to welcoming, fresh air and creates a positive environment to live in. Such homes also support elder people to live independently, in a natural home environment, while reflecting peace-of-mind.
These spaces focus on the abilities of residents, rather than their disabilities, and encourage active living through daily activities that stimulate interest, personal satisfaction, and well-being in a greater way.
Home Care Provide Best-in-class Facilities
The group home employee full-time care staff that is trained to assist residents with tasks as personal care and providing medications on time. Hence, the elderly with significant age who require extra care and attention and are no longer able to live at home or independently get substantial support in these settlements. So, senior citizens get to stay under the supervision of trained staff. They feel motivated and enthusiastic to participate in cultural activities and socialize with fellow inmates.
Conclusion
Those seeking Group Homes for Living Actively are better served by contacting good and reputed group homes for elderly people. This will ensure that the receive top-class care and services without any complaints and hindrances.