Old age often comes with its fair share of challenges. You may wake up one day to find that a loved one is gradually succumbing to memory loss, Alzheimer's, or dementia. The challenges that arise in such circumstances can be quite difficult handle on your own. Apart from requiring round the clock attention, people with cognitive impairment require the care of trained professionals as well as an ideal environment that provides access to the right treatment and management options. There are numerous assisted living with memory care facilities that you can select. In this brief, we are going to discuss some of the questions that you need to ask when you meet the options on your shortlist in order to make an informed choice.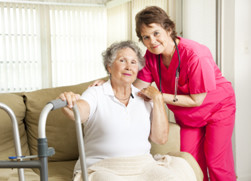 Ask This
First of all, you need to ask questions aimed at establishing the quality of service. Two factors play a very important role in the determination of the quality of service namely the skills and attitudes of the staff. Secondly you need to look at the program in force at the respective options in terms of individualization and richness. The questions that you need to ask include but are not restricted to:
Inquire as to the registration of the service and the training of the staff.
As whether there is flexibility in things like meal time and the menu.
When the assisted living service was established and what is the care-staff to patient ratio.
What is covered in your payments?
Whether residents have an active role in crafting the day today life in the community.
The proximity of the staff to the resident. It should be such that they can render immediate assistance when required.
Whether there are any managers on the floor.
Observe
The way the staff relates to the residents in terms of their attitude. The staff should be able to relate to the residents as whole human beings and not just play the observer role while using derogatory names to refer to the residents or talk about them as if they are invisible. Proper medical attention is also important.
Happiness in a Memory Care Home
Looking for an assisted living facility? Call 702-228-2994.