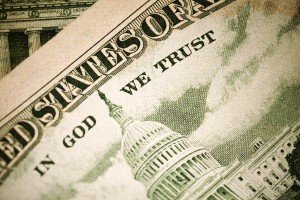 Dementia Care Costs Rise will be reflected in the cost of Dementia Care in Las Vegas too. I wanted to share this NYT article "Dementia Care Cost Is Projected To Double by 2040" by +Pam Belluck.
This article is a good description of the aggregate dollar costs spent on Dementia Care and only begins to touch on the spiritual, social, and family costs of Dementia Care. Unless we can improve the Dementia Care that is available to families so that families feel that the care teams are invested in caring for a member of their family team as an extended family many families will still choose to do the Dementia Care at home.
By having Dementia Care Homes, or Dementia Care Facilities, that offer more family style care families can feel good about the care their loved one is receiving. Now there is a dementia care shortage of Residential Care Homes that offer this type of care. The more institutional settings of a big Assisted Living Memory Care Unit often are just too big for the administration and staff to know each resident and their families well.
Another New Old Age Blog Article helps us see what to do.
Studies Find Mixed Results for Dementia Units
You need to know who you are getting to know what you are getting in Dementia Care or any Senior care Service.
Meet and know both the caregivers and the administration to get the best Dementia Care and value.
Mean Caregiver Or Nice Caregiver? Which Dementia Caregiver would you prefer?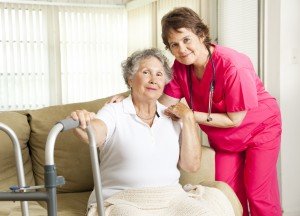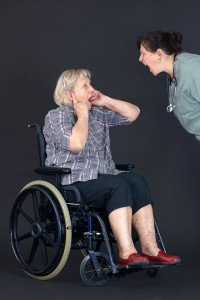 The article implies that while big Assisted Living and Institutional Dementia Care units try to improve their image with unique names you need to look beyond the name to meet the care givers and administration who you are hiring. We note that the above article is correct, Dementia Care is expensive, but we also note that to get the best care and value you need to know who you are getting to provide that Dementia Care in a Residential Care Home, Home Care or Dementia Care unit.
Here are example of names Dementia Care Units adopt from this article –The Memory Care unit, The Reminiscence Neighborhood, Homestead. Read the full article Studies Find Mixed Results for Dementia Units.
They go on to say "That's probably because there's little standardization or regulation of what dementia units should offer and for whom, so some probably do a fine job while others just lock the doors. To complicate things further, many Assisted Living Facilities have specialized units for dementia, too."
That is the point we want to expand on to save you money and get you better social, emotional, and spiritual value for your private pay Dementia Care dollars. Precisely because there is little standardization the care teams vary widely. Indeed, you can't know what you are getting when getting any service until you know who you are getting. That is our message to meet and know the direct care team including caregivers and administrator and managers.
Two common mistakes to avoid when looking to avoid Dementia Care Costs Rise in any care setting.
We know that all senior care is a service and has two parts both of which are important – the custodial care and the administration and management. The two mistakes are to classify custodial care as unskilled when in fact it is a very skilled job. The second mistake is not to assume the management are able or available to deal with problems and emergencies and are interacting day to day with their care team that you are hiring.
Custodial care is in fact a very skilled service even if some mistakenly label it as unskilled or less skilled.
The custodial, day to day, care which arguable provides the "quality of life" can be seen when you look at the in-kind feelings and experiences there ideas reflect "the day to day I care", the attitude of "I will sit with you, let's talk about your daughter and grandkids" and the many conversations that could occur while doing the day to day personal care. Beyond the important emotional health issues there is more skilled care dealing with obtaining, faxing, recording, giving, and following up on the medications, the doctors' order, and dealing with insurance and medical problems when they arise.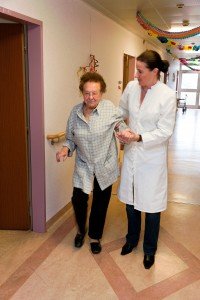 Care Givers are skilled and families need to understand that all caregivers are not the same. The article quote above says there is little standardization which means beyond some very basic training of 8 hrs the training comes from the administration and care team itself. Families need to understand that caregiving is very difficult for themselves and has devastating results on their own multi-generational families and that finding substitutes to provide complex, very difficult, emotionally rewarding care requires each family meet the entire care team they are hiring for to help their loved one and entire extended family for the last chapter of life of one of their own family team members.
Caregivers are often mistakenly classified as Less Skilled or unskilled when in fact they provide the direct care, they implement all the doctors' orders, and they are the eyes and ears of the doctors who make decisions based on what the care givers see, understand, and do. Care givers are very skilled people.
Because they have good social skills, are smart and able to learn the many complex tasks required to do medical related care they can easily move on and do something easier. If you and the administration don't treat them fairly they will move on since they are very skilled. If you have staff turnover you are likely getting less skilled workers as is often the case in Assisted Living and Home Care. The administration is investing less in all that extra training and paying for those with the outstanding social skills. Even if there were standardizations we know that when it comes to caring, social connectedness, diligence, work ethic in any profession even professions with high amounts of standardization like becoming a doctor, lawyer, or politician there is a wide range of "skills" and "values". In all cases you need to meet the entire care team of care givers and administrators.
Many say the caregivers are "less skilled" or "unskilled" in fact the behavioral treatments that provide most of the care and feeling good in dementia care come from the highly skilled caregivers who provide not only the custodial care but who understand, communicate, and implement all of the doctors' orders. Remember these caregivers understand the orders given by the internal medicine doctor, the psych doctor, the cardiologist, the urologist and many other doctors and the families all at once. That takes a knowledgeable person who knows the medical terms, equipment and diseases and who has impeccable social skills, patience, and mother like skills to understand, implement and monitor all of those things for the many doctors who write the orders. Caring for people with cognitive disorders and who not kids are is a very different emotional task than caring for kids where the parent or caregiver is the presumed responsible party. It is the parent's way or highway works in child care but in Dementia Care that is not the case. The senior with mild cognitive loss generally has some mild paranoia and has at least some unrealistic expectations and it is the caregivers who have to adjust which is not an easy task
. Indeed, it is even harder for families
to adjust because they were and still are "the kids" in the eyes of the cognitively impaired parents. The son or daughter's job of reestablishing themselves as the parent when a senior has even mild loss of insight and judgment and paranoia will be very difficult. That is why you need to look for the best care team of caregivers and administrative staff to get the best Dementia Care in any care setting including Assisted Living, Assisted Living Memory Care, Residential Care, and Residential Care with Dementia endorsement, Home Care, Hospice Care and Elder Care in general.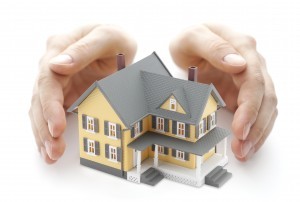 Mistake #2 – The Administrator and managers need to be available and directly connected to the care givers they are supervising.
Many families make the mistake of assuming that the administrator and management will be available with little notice to deal with the expected problems and emergencies that occur in complex medical and custodial dementia care. Families need to know the skilled people, administrators and managers are available and able to deal with medical related problems when they occur. The administrator also needs to be available to their own staff and the residents on a day to day basis to work directly with and train the skilled care giver staff. One simple test is to see if the administrator or managers are available to come down and talk to you on a tour when you want or are there for your tour? If not they might also not be available to deal with the emergencies when they occur also.
As dementia care costs rise, you don't think about who is training the caregivers to do that complex skilled work noted above and who will intervene when the problems with medications, insurance, and the doctor arise? That is generally the role of the administrator or manager and they need to be in close contact with the patients doctor and they also need to be able to understand what the doctor is saying and not saying which is not an easy task. A two line note often does not consider what was considered in the process of getting to the two line note. However, if the management has some medical experience it is more realistic that they can interpret the doctor's notes and orders. The care givers need constant feedback and assistance to get questions answered on a daily basis from a skilled person generally with medical experience so they can learn. If a caregiver is working on the floor but never sees that skilled person, never or rarely interacts with the doctor or nurse at the bed side, it is unrealistic that they can know the many degrees of shortness of breath, what wheezing is, or leg edema is. On the psych side knowing what delusions are and bizarre behaviors are requires not only the administrators bedside training but also you need to know that individual and need to be able to ask your coworkers if this has been going on for days or hours. If you don't have that team approach seeing subtle changes is next to impossible. In dementia care like no other care setting team work of administrator and staff is of paramount importance.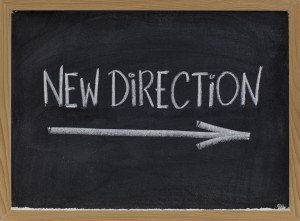 Check out these fantastic Residential Care alternatives to the Assisted Living and Nursing Home Rehab. Compare Family -Style care of a Residential Care Home to Nursing home and Assisted Living which are more institutional care models.
Residential care, Assisted Living, and Nursing Homes all offer custodial care but what varies is the care team you choose when you choose any care setting. Who is doing the day to day training, supervision, and support of a hands-on management and who is doing the custodial care? Look for the care team to get the best Assisted Living, Residential Care, Home Care, Retirement Community, Hospice Care, Dementia Care, Alzheimer's Care and Memory Care in any care setting. Look beyond the setting label and find out who you are getting before you buy.
Dementia Care –
Alzheimer's Care
Educational video links
TLCSRLV youtube Channel. Subscribe for free.
Alzheimer's Care, Las Vegas: Find the best Alzheimer care home in Las Vegas.
IF YOU ENJOYED THIS POST – LIKE AND SHARE IT.