Definition of "Continuity of care" ( COC) Types of care continuity Patient related impact of COC Physician- related impact of COC ( This is an important variable to consider. One needs to consider what, how and why the physician is affected. The physician is the person you need to show that you trust, want, and respect them and the services they are offering. Relationships take two — patient and doctor.)
What COC means for the older adult.Factors that disrupt continuity.Discharge planning The Patient – Centered Medical Home.
It is not impossible to find a doctor willing to be an old fashioned doctor.
it is impossible to expect any insurance company who does not know you to offer you and everyone everything health care can offer. That is just like paying for it yourself but having the insurance company take 20% off the top. We do not expect cosmetic surgery paid for, Dental care paid for, and need to realize that things we all need like Senior Care cant be covered by insurance. If we all use something it is easier to just let everyone pay for it. However, if you value the doctor, and want a more individual, personal opinion on your own unique health care situation you can get a private doctor. I liken it to getting the public defender vs hiring a private defense lawyer. For a small fee you can choose a private doctor who is more responsive to your individual needs and offers the valuable continuity of care. You may not know that a solo practice doctor needs that extra 2K per person per yr, or 166 / mo from each of you in addition to the 100 or so per visit to cover his overhead and stay in business. The doctor has difficulty maintaining the office you and he use to provide the private medical opinion and continuity of care you want. While many will initially think that 2K a year is a very high cost, that is $166/mo. There are doctors who do that. Be wary of doctor's who charge more also. Follow our Golden Rule of meet the doctor and his entire staff. Just because they charge more per year or month does not mean they offer any extra Continuity of Care. Also if the doctor is not involved actively in some forms of senior care, Home Care, Case management, Residential Care, Assisted Living, or even Nursing Home care it is less likely they can provide Continuity of Care as you age. That will reduce the value to most seniors and families to paying any premium for Continuity of Care.
Do not confuse Financial Continuity of Care, Continuity of the payment, with Continuity of care.
This is a great pdf but we feel strongly that you need to say they do not distinguish continuity of the payment which insurance companies or Assisted Living Facilities provide in lieu of real continuity of the care. Do not confuse Continuity of Care which most big institutions claim to offer with Continuity of the Payment and little continuity of care which is what we usually see. They are not the same at all!! In a CCRC, Continuing Care Retirement Community, which offers independent living, Assisted Living, and Nursing Home care one might think there is also continuity of care when in fact it is more accurately continuity of the payment and sales force. In general, you change rooms, staff, and friends each time you move but the money or payment goes to the same llc or chain of corporations.
For example Assisted Living Facilities or Institutions often suggest and claim that they can offer you continuity of care as you age, however, that is far from the truth. In assisted Living Facilities when you move from Assisted Living to the Memory care you change room, staff, and sometimes doctors. That is practically a move be it out of state or out of the building or to a new locked section far from your previous Assisted Living friends and care setting. What is preserved is the financial structure receiving your payment.
A second, example of not confusion care is when we hear phrases like Obama Care! In fact, we know that Barack has nothing to do with the care. He might affect how much they pay for a given care item, or if they pay for it at all but when it comes to providing the care, answering the phone emergent at 2 am or knowing or caring for each individual we all realize when we think about it that the insurance company, or name sake of the financial structure does not provide the care. We need to meet and come to our own financial agreements with the person who will provide the direct care. Unless we do it is hard to expect any care provider, administrator doctor, nurse, or care giver to do what someone else promises they will do with the same level of responsibility they will feel if they make the agreement themselves. We all prefer to manage our own money, more of it, and to share less with the many levels of management in between who help us deposit our money in the bank. Yes, I am a provider. When you call you get me.
WHO NEEDS CONTINUITY OF CARE MOST? WHO BENEFITS MOST FROM CONTINUITY OF CARE? DO YOUNG PEOPLE REALLY NEED TO PAY MORE FOR CONTINUITY OF CARE WHEN THEY ARE NOT SICK?
Seniors and any younger people with chronic illnesses benefit most from Continuity of care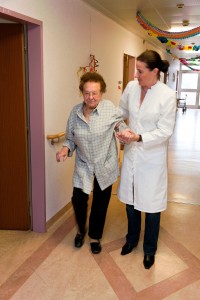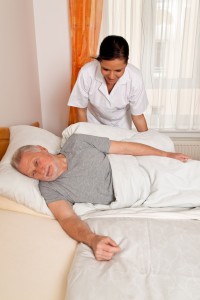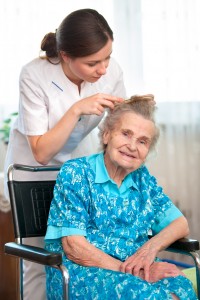 While many will know at some level that any one who is older or who starts to develop more than one simple medical, social, financial or other problem will benefit from a highly informed and skilled person to assist in coordinating that care. When you have just one problem it is easy to go to the ER or urgent care and describe your one simple, relatively easy to fix, issue in a short period of time. The ER staff doctor can quickly listen and respond. However, as the history and story become longer, and includes many problems each with no simple answers for treatment, one can see that just listening to that long history, or reading volumes of old charts or calling many places to get the old charts and then reading them will take more time than that quick care or ER staff can or will invest in that problem. Instead the ER doctor might tell you — you don,t "need" an hospital stay CALL YOUR DOCTOR when you get home. What or Who is your doctor? That is the point of reading and understanding this power point presentation. Without Continuityof Care you practically do not have a doctor. We want doctors, patients, family members and others to see what they might be missing by having a very loose relationship with "their doctor". We want to encourage all to invest in the doctor patient relationship so the patient can benefit. Now more than ever Continuity of care is the care and caring we all want.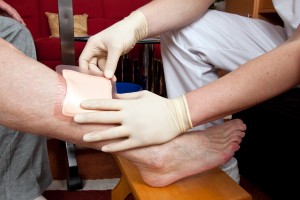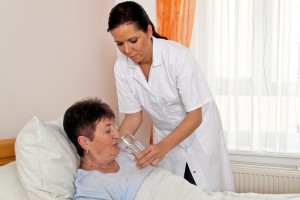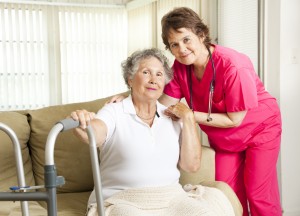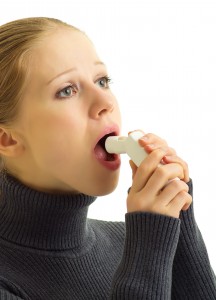 Younger people less than 65 and people with few clinically expressed Chronic Diseases need less Continuity of care.
These are the people who are correct in the financial decision not to pay up for more continuity of care. While these generally well people make the correct financial decision to get the cheapest insurance possible that decision does affect the rest of society who need care in that these people will undoubtedly get sick and then the payers of last resort will be stuck with paying for this very expensive care and the people who accepted premiums when they were well are let off the hook of providing the care they need when they need it. That is exactly why basic health care needs to be a public service just like the military.
Basic, Public, Universal, Health Care – The only cost effective answer.
We can not each raise our private army and the same is true for health care, we cant have a doctor in each of the 50 states waiting for us to get in a car accident on our cross county trip, or can't ensure our job wont move out of state and cause our health care system to change dramatically. Society is so mobile we need public health care at a minimum. Second is cost. Health care is very expensive when you need it. We need to have everyone pay, much like for military or taxes or social security so that when we get sick, or when bad things happen there is a safety net. That safety net lets each of us be individuals, lets us experiment with work, gives us choice because we know there is some acceptable minimum care, food and housing, we can get if our best efforts fail. Creativity, and productivity are empowered by all having some minimum health care. Third, Business will hire more people if they don't have to be stuck with medical insurance. Indeed, even if businesses offer medical insurance most will share costs with the employee and the employee will decline that coverage leaving them uninsured. It is a public service and is only needed when you get sick so no one will pre pay for it when they are of moderate means. This will improve jobs, hiring, and help reduce workers comp since you can get health care when you are working and do not need to fake a bigger disability injury. Offering health care will also allow us to tighten monitoring for disability and to have a much stricter test for disability since you can get health care after work, before work, take one hour off during work and don't have to just drop work and run up big unnecessary health bills to get minimal health care. I can go on and would welcome doing so if comments by you blogger ask for more discussion.By Shawn McGivney MD, RFA and Kerry McGivney
Contact:
CONTINUITY OF CARE IS THE CURE TO THE INDIVIDUAL AND GLOBAL HEALTH CARE CRISIS WE ALL FACE.
The article in the NYT's Blog post "After Caregiving, Comfort in having helped" tells a common and I believe already well-told story. Senior Care, caregiving, dementia Care, Assisted Living, and health care, in general, is difficult, expensive, and getting worse every day. AGREED!
by Judith Graham.
Let's move on to the answer!!
After Caregiving, Comfort in Having Helped
Value people and they will provide many in-kind servcies and levels of compassion and effort you cant buy for dollars.
Value your doctor, your family, your friends and their extended soical systema and they will value and help you when you and yours needs it.
this cant be legislated but legislation can adjsut the playing field. We have to act, we the people need to value continuity of care and our doctors. Many do not know that all doctors get paid the same for an office visit. Your doctor who knows you, does extra inkind service gets the same as the guy who you dont know who says call anohter specialist. Second, did you know that specialists get paid much more than your doctor but specialists often say I can't decide on treatment, accept responsiblity for you as a person, that is your doctors job. Seems unfair to me. paid less as pcp but expected to do socially the right thing. I assure you doctors have feelings too. It is less about the money and more about the value people place or give to their doctor.
Senior Care settings, Assisted Living, Residential Care homes, hospitals also delegate care. I for one would be suspect of a place that says I want you to come but the people who work here are not my responsiblity.
Do not criticise the current system. We all have allowed and fueled its growth. The cure is still right here. We need to value each other, people, our extended social systems to fix a problem that affects all today indirectly by affecting someone in our own extended social system right now and us tomorrow after an accident or expeceted medical issue, and 5-10 yrs from now when we age ourselves.

did you know we all get medicare!! Yep, if you get hurt right now you get medicare disability. There is so much you dont know and I cant do it all in one post. If you invest in me, send comments, I can invest in continuing the discussion.
I am sure that the only way to fix the health care system, make it cost effective while still providing a high level of care is to value continuity of care. Continuity of Care is the Cure. Let me know what you think.
Help us spread the word.  Click for Free Ways to help.