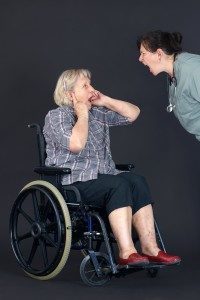 This article presents a very difficult and probably common situation for adult care givers of parents who were abusive or even perceived to be less supportive of the kids by the kids themselves as caregivers when they were growing up.
A Risk in Caring for Abusive Parents
While this article addresses the worse or highest risk group of caregivers who were abused by the parent they are now faced with caring for this is the tip of a much bigger social iceberg.
Relationships take a life time to develop and to earn the trust, respect and commitment of others and that is the lesson I want to share for all care givers, doctors, nurses, and case workers who work with the chronically ill and the care giving teams who care for them. All members of that team need to be aware of the feelings and emotional needs of the other groups.
Comments.
Check out these fantastic Residential Care and Assisted Living Care Services. Remember to consider all of these in your search for a care team since they all provide care –
Residential care, Assisted Living, Home Care, Hospice Care, Dementia Care, Alzheimer's Care, Memory Care and Nursing Homes all offer custodial care but what varies is the care team you choose when you choose any care setting.
Who is doing the day to day training, supervision, and support and hands-on management and who is doing the custodial care? Look for the care team to get the best care before you buy or move in.
Tender Loving Care Senior Residence –
Educational video links
TLCSRLV youtube Channel. Subscribe for free.
Assisted Living and Residential Care Home Video Tour.
Assisted Living and Residential Care Home Testimonial
THANKS FOR LIKING AND SHARING