This article from Syracuse, New York, give us the ideas of much bigger cost containment changes to come
They note that at of Jan 2013 Medicaid will no longer pay per hour for Home Care aides. That means that the company will have to decide how many hours you need and the government will be off the hook for that decision. Recent years have seen the government cut Medicaid Home Care from two 12 hr shifts if "needed" 10-20 yrs ago. Then 10 ys ago it was the same "needy" senior could get one person who lived in for 24 hours. Subsequent, changes have continued to reduce the number of hours they felt the same level of need "needed". Recently 3-5 yrs ago, they cut the hours they paid for from 4-8 to 2-4 hours. They do this in many ways one was by combining the tasks they expected the aid to do in a treatment or visit period. For example they use to list you can get 1 hr for a shower, 1 hr for personal care, and time for other things then they just combined that to a global time estimate or everything in 2 hrs. Of course the seniors needs are not changing. What is changing is All Insurance companies needs to provide less and pass the risk of being sued to someone else.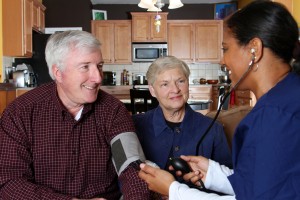 Discrimination? or Just Financial, Efficient, Cost Cutting?
Of course, those who needed a friend will most likely get less care. Enough and need depend on the view point defining them!
WHY ARE THE GOVERNMENT AND INSTITUTIONS GIVING AWAY THE RESPONSIBILITY FOR DIRECT CARE: Could it be to pass the risk of law suits to someone else?
When you sue the new "health care company" they can go bankrupt and the senior is holding the bag. When you sue the government the bad publicity means you get a settlement since they are not going bankrupt. I guess this is good risk management for the government. The same idea applies to Medicare Advantage Plans". Hospitals who clearly affect the practice style of Doctors including limiting privileges to Hospitalists and saying Doctors are not representatives of the Hospital are similar ways to get paid for participating in care but to pass responsibility for the care off to "your Doctor" or someone else. Your Doctor, just not them or the Doctors they allow into their Institution.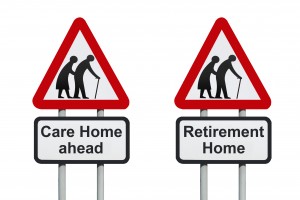 If you cant stay at home, Medicaid pay for Nursing home. Hello, Nursing Home for many.
We need your help. Comment on your experiences in home care as a provider, or consumer, or frail person. Please help me fill in the many details and variations on the above idea.
In sum, Medicaid will pay for less home care over all. You will have to go to an Skilled Nursing Facility (SNF), or Nursing Home. Since Medicaid pays for just small amounts of home care or Nursing Home care in general. In the private pay setting you can get the full range of care from the high value very low cost care to high value but higher service care. You have to look and follow our Golden Rule. Meet all the care providers and managers in each setting. Be sure to meet the owner and administrator since care is a hands on service and a management team who does not know you, their care giving staff, is likely to be less sensitive to your needs since they have no idea who you are. That lack of a relationship makes it much easier to cut and reduce staffing and to lower the definition of what one "needs".
Cost Effective, Private pay, Choices for Senior Care DO EXIST!!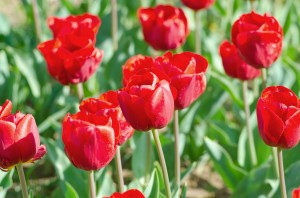 The range of private pay Senior Care is wide. Low end Residential Care Homes let you live in, provide some care, meals, etc for as little as 1, 000 / mo. Higher end, care settings with lots of staff, better physical plants can charge up to 3500 -4000 for a more fixed price plan. Assisted Living Facilities or institutions tend to charge the most and provide the lowest amount of care. They start at 2, 000 / mo for the room and meals and then add small amounts of care for 1000 and up. When you combined the many A La Cart charges Assisted Living Facilities cost the most and provide a lower value. We suggest visiting many care settings before you decide how to spend your private pay senior care dollars.
Medicaid and other insurance will most likely continue to try to provide less and reduce the long term commitment they have for your care by passing that responsibly on to someone else. While you might feel entitled to care and continuity of care for the decades of taxes you have paid and insurance premiums, only time will tell what you actually will get in terms of direct care. One common method of paying for less is to encourage people to go to Hospice Care. Hospice does very little of the direct care even if they claim to help the "help" is 2 hrs twice a week leaving the majority of care 164 hrs / wk ( 24hrs/day @ 7days 168 hrs per week) to someone else or the staff of the care setting. Make no mistake the Care Setting does the work not the doctor, not hospice, etc!
Reading this blog and blogging will help others to become more informed about Senior Care and How to pay for it.
By Shawn McGivney MD, RFA
Thanks for reading this post . If you liked this post please help us by sharing the message of Care, Caring, and Continuity of Care by likeing, friending, and following our works on Facebook (tlcsr.kerrymcgivney), Twitter ( TLCSRLasVegas), Youtube (TLCSRLV), Joining our Email List and this Blog, and sending this to any sons, daughters, or seniors you know.Here are links to make it easy!
Contact: