CNNMoney reports on a New England Journal of Medicine article that notes the cost of Alzheimers and Dementia care is already more than the cost of heart disease and will continue to rise.
Read the article here Dementia Care costs top $100 billion
The headlines are clear.
A new study puts the cost of treating Alzheimer's and other forms of dementia at $109 billion, making it more expensive to society than either cancer or heart disease. Moreover, the current crisis will continue to grow rapidly as the baby boomers in America age. What is less clear is the answer to that question of how to provide the care, in a humanistic and family oriented way, at a reasonable cost. We want to suggest THE CURE TO THE INDIVIDUAL AND GLOBAL HEALTH CARE CRISIS.
TLCSR is the pilot study that answers the question!
By focusing on continuity of care, people including care team, residents and family society benefits and the care provided is socially more complete. That is how you get the best value for Senior Care dollars and fix the problem of the global and individual health care crises. More good news is you dont have to wait for the goverment to help you find the Best, Most Cost Effective, Alzheimer's and Dementia Care. You can do it yourself right now! Visit Tlcsr.com and tlcsr.com to find out what to look for in all Senior Care Settings.
How can Continuity of Care and the TLCSR model of care be the cure for both the individual and global health care crises?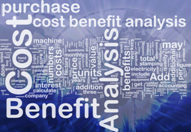 Our plan cures the issue not only of Dementia Care and Alzheimer's care but helps fix the individual and global health care crisis. We have seen a mis use of funds away from the direct care system to sub specialities many of whom say " I only do this or that." That disjointed level of care leads to expensive and less comprehensive care. A la Cart billing is good for the CEO, Stock holder and the companies bottom line but the servcie buffect, in-kind services, and mothers family style care is better for getting care when needed. We are not blaming any one person since everyone has participated in getting where we are. Doctor, Families, Individuals, insurance companies and the government. What is needed is a better understanding of what care is. How many of us have at one time or another under valued a caregiver, a mother, a domestic worker, who cares for us? I have at times felt that as the "skilled" doctor I was smarter, better, than someone less educated. By doing years of direct care for my own parents mother and now father I see that caregiving is a skill! Indeed, my wife and sister do it differently and in many ways better than I do. Now after 10 years as a direct caregiver I am a much better caregiver. My view is very unique in that few doctors are given the change to do direct care.
Care does include emotional and social care.
Feelings are the final expression of all Health care no mater what the label. Indeed most studies specifically exclude feelings, emotional health, social and financial variables since they cant study them. Even if we cant study them they are the most improtant factor in work, productivity, feeling good, family and social wellness. Read our post on care vs caring or how are physical care and caring different as other reading. These are not the total answer but they start to provide guidance as to how we can value each other, family, mothers and caregivers more and in turn get more caring and value for our health care and life spending.
Tender Loving Care Senior Residence advertised Continuity of Care and complete care and not just urgent care or quick care.
Indeed, do you want a quick fix or heart felt care from someone who is INVESTED IN YOU FOR THE LONG RUN?
A hospitalist who cares for you for a week, then another doctor in rehab for a week, then … In all cases you have to be your own doctor and coordinating the care. While you know how you feel you probably do not really know which tests you would pay for if you were spending your own money. The tests with the best value physically and emotionally to you. You are not a doctor, you do not know how to quantify risk, benefit, or cost.
Did you know it is cheaper to buy many medications for cash, out of pocket than, to pay just the copay? Yes, the co pay alone is more than paying cash! Why you ask. The systme makes more money. You have almost no way to know the details of what is needed, and the magnitide of the risks and benefits of your choices even if you are informed. That is why you need a doctor. The probloem is the doctor directly or indirectly works for someone other than you. The relationsnip with you and the doctor is indirect and short lived.
Continuity of care can help all get more care, better care, for a better price or value.
That is especially true in Dementia Care where the care team is the best treatment for Dementia.
Find the most continuity of care and complete care, find the best individual members of your care team and you will get the best value for your Senior Care dollars.
WE NEED YOUR HELP!
THIS AFFECTS ALL OF US RIGHT
NOW BY AFFECTING AT LEAST ONE PERSON IN OUR EXTENDED SOCIAL CIRCLES AND EACH OF US INDIVIDUALLY AS THE BABY BOOM WASHES OVER AMERICA.
Help spread the word. Make this viral!!
Help us spread the word.  Click for Free Ways to help.
Click for The Best, Most Cost Effective, Dementia and Alzheimer's Care!.
Dr Shawn McGivney