Dr. Shawn McGivney, MD, RFA
Qualifications & Accomplishments
Geriatric Fellowship Training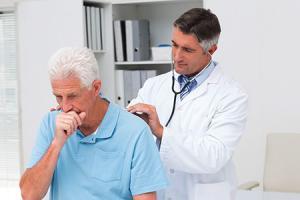 After a medical student completes 4 years of med school and residency, they become a doctor. Some doctors go on to pursue a Fellowship, which is an additional 1 to 2 years of training in a specific field or patient population.
Because of his passion for seniors & aging, Dr McGivney chose a fellowship in Geriatrics. It was the first program of its kind at the Mt Sinai School of Medicine in NYC. A Geriatric Fellowship is unique in that it focuses on leadership, research, education, community & teamwork, as well as, clinical geriatric medicine & chronic care training in various long-term care settings, like in home care, assisted livings, nursing homes, & various rehabilitation settings. The Geriatrics training, he received gave Dr McGivney advanced knowledge & understanding on the wide array of rehabilitation choices that he did not receive during his standard Medical Residency Training.
Unlike most specialties that have a narrow focus on a single system like Dermatology for the skin or Cardiology for the heart, Geriatrics training is highly advanced primary care, covering all systems, including Geriatric Psychiatry and Mental Health training, these are critical when dealing with Alzheimer's Disease, Dementia and Depression which are common chronic illness that increase with aging. It combines medical knowledge with a broad-based team approach utilizing strong leadership skills which enhance and promote quality & continuity of care. Unfortunately, the system seems to be rapidly moving away from this needed leadership and team approach toward an over specialized, disjointed system that diminishes continuity and team work. The Geriatric fellowship instills principles of continuity & patient centered care. Continuity of care is particularly important for those individuals with chronic illnesses, who require both medical and non-medical care or custodial care. Having an expert, who is hands-on and directly involved in the oversite and ongoing coordination of care, significantly improves outcomes and quality of life, reduces costs and provides more value.
The benefits Dr McGivney & his patients have gained by pursuing his Geriatric fellowship are too many to count and have laid the foundation for many accomplishments and pursuits in the heath and senior care today.
Geriatric Psychiatry & Mental Health Training
Geriatric Psychiatry & Mental Health training are useful skills to have when managing people with any chronic illness. People with chronic illness are at higher risk of clinical depression, anxiety disorders, Dementia and or delirium. Indeed, most Mental Health Illnesses are Chronic Illnesses.
What is unique about Geriatric Medical Training is the exposure to both the medical needs and the emotional or Mental Health needs that people with chronic illnesses face. Doctors with Geriatric Medical training are in a good position to add insight and benefit for patients with both Chronic Medical and Mental Health Needs.
Dr McGivney is well versed in Geri Psych and Mental Health and has published work in the Journal of the American Geriatric Society (JAGS) on "Validating the GDS Depression Screen in nursing home residents ". This research helped to validate a common depression screening tool used by doctors, to screen for and monitor depression in older adults with Dementia.
Geriatric Research Publications
During his Medical Residency and Geriatric Fellowship, Dr McGivney was busy doing "hard science" and "clinical research". That research resulted in published works in Lung "The Effect of High-Dose Intramuscular Triamcinolone in Older Adults with Severe, Chronic Asthma" and publication in the Journal of the American Geriatric Society (JAGS) "Validating the GDS Depression Screen in the Nursing Home". His publication in JAGS on Depression screening helped validate a common depression screening tool for use by all medical professionals, to screen for and monitor depression in older adults with memory loss and Dementia. See Other Published Articles by Dr. McGivney, click here.
Other research he was involved with was what is known as "bench research" (laboratory research) on the role of mitochondrial ATPase in cancer cells. That prior research continues to spark his interest in new research on anti-aging and performance enhancement supplements like NADH which enhance the body's ability to create energy and improve endurance as we age.
Dr McGivney's goal is to continue to utilize his research, knowledge and expertise to help his patients, obtain the most medically beneficial & cost-effective use of their individual resources to achieve their best long-term health goals. He is able to do this by evaluating the whole picture to develop a plan that considers each persons' amount of time to invest in a wellness program, as well as, and one's social, family, community & financial abilities & limitations. His unique approach creates a more focused list of benefits than some other TV or wellness doctors.
Anti-Aging, Wellness & Performance Enhancement
Dr McGivney's Anti-Aging, Wellness & Performance Enhancement knowledge & skills grew out of the strong foundation he built during his Geriatric Fellowship and continued with his endless pursuit to learn about Anti-Aging. In general, Geriatrics deals with older adults who have chronic illness. General Medicine training focuses on "Acute Care" and fixing the immediate problem. Geriatrics Training teaches a broader approach that is more wholistic to improve one's function and teaches how to develop functional assessments to help set individual goals for patients. Geriatric training teaches to not only consider the medical aspect, but the non-medical too, like emotional, social & financial aspects that are part of health & wellness. Anti-aging deals more with people who are considered to be in "normal" health that wish to slow the aging process and onset of chronic disease and perform & feel better now and throughout life as they age. Dr McGivney provides easy to follow, cost effective Anti-Aging interventions that provide immediate benefit today and if consistently maintained & followed continue to provide enormous benefit into the future as we age. as we continue to age.
Every day we are bombarded with a new anti-aging solution on TV, but is it believable? How can there be a new best anti-aging discovery every month? What 's the secret? The truth is there are things we can do to slow down the aging process and improve our performance and function as we age. Some of those things are related to diet, exercise, sleep & a variety of supplements. The difficulty comes with knowing what items offer the biggest, most cost and time effective benefits. Dr McGivney has developed a simple easy to follow plan that stands the test of time, instead of promoting the latest fad or fountain of youth pill that the advertisers will pay to promote. His plan includes practical, dollar and time efficient items that deliver tangible benefits you can not only "feel" but benefits that can also be measured. This helps people stay the course and remain motivated. Many of us have tried the latest fad diet wanting a quick fix, but often fail because those diets are not enjoyable or sustainable.
Dr McGivney's understands that for people be successful they need some baseline information & assistance to be able to set goals and have reasonable expectations of achieving those goals. Dr McGivney believes a large key to success is to give people tangible markers that they can follow to compare HOW THEY FEEL with other data feedback, like lab & diagnostic testing which can help to SHOW the interventions are indeed successful.
Dr McGivney's broad skill set has taught him to consider medical, emotional, social & financial aspects that include insurance covered options & non-insurance covered options, when developing the most practical, cost-effective & user-friendly anti-aging and wellness plans.
While many doctors and health providers tend to give up on older adults and those with disabilities and chronic Illness Dr McGivney searches for ways to increase function, performance and ultimately quality of life in all his patients, especially those with chronic illness and disabilities. In fact, he believes it is people who have disabilities like dementia, cognitive impairment, mobility or endurance issues that have greater relative benefit from performance enhancement treatments than those without disability. Improving the respiratory status and endurance of a person with COPD, even just a small amount greatly improves function and quality of life. Improving the mobility and function of a person who has difficulty walking, even just a small amount likely has enormous benefit to that person increasing independence, life choices and quality of life.
Geriatric Case Management
What is Case management? Today, Case Management is most often used to describe hospital discharge planners who may or may not be social workers or nurses. The focus and for these type of case managers is short-term, with the goal of helping the hospital or rehabilitation facility move the patient to an alternate setting as soon as their insurance coverage runs out. Most of these "Case Managers" have little advanced medical training or knowledge of what is and is not offered in the various care settings and do not provide coordination or follow up with the patient after discharge. This model of care is financially motivated by the hospital, to push patients out so new insurance covered patients can fill the bed. It seems to be standard practice for the "case manager" to notify you, with LITTLE OR NO NOTICE that your insurance coverage has run out and you (the patient & family) need to find an alternate care option. They give you a list of places to call, but that usually is the extent of the case management. We recognize that it sounds very heartless and surgical, but unfortunately this is the reality in many cases. It is important to understand that controlling costs and properly managing the bottom line is extremely important, but at what cost?
Dr McGivney's understanding and practice of "Case Management" is more in line with the true meaning of the term: a collaborative effort that assesses, plans, coordinates, evaluates & monitors the options and services available to meet the comprehensive needs of the patient through communication and advocacy with the goal of ensuring patients receive high quality, safe & cost-effective care.
He is a highly effective Geriatric Case Manager because of his advanced Geriatrics Training, leadership & community advocacy, knowledge & understanding of all care settings, personal experience as a family care giver and commitment to follow through and maintain an ongoing relationship, no matter the care setting.
Dr McGivney understands that just because something is "Covered" by one's insurance it may not be the most effective or most cost-effective option. For example, if someone needs a walker to assist with ambulation, the hospital "Case Manger" or 'hospitalist" just orders the "standard silver walker" with the cheap plastic wheels, that is "covered" by insurance. There usually is no assessment, evaluation or conversation about what other options are available or may be better suited to the patient. Dr McGivney knows that there are better and more effective walkers at a reasonable cost. He assesses the need, presents the choices and lets the patient decide what works best for them. It may seem like an insignificant difference, but for people who have mobility issues that limit their independence and decrease quality of life, this is a huge benefit. Another example is regarding paying for medications. Many seniors and families are surprised to find that using your medical insurance can cost more in co pays than just paying cash for the same item.
Beyond the many cost-effective choices in adaptive equipment & cost of medications, Dr McGivney's knowledge and expertise of other important needed resources like medical home care services; RN, PT, OT, ST, lab & diagnostic testing. DME (Durable Medical Equipment), rehab & nursing home care greatly improves the choices and quality of care his patients receive. Dr McGivney is more keenly aware of, not only what is "covered by insurance" but more important what the patient needs. Historically, the Doctor would assess the need and all other professionals Physical Therapy, Occupational Therapy, Nurses, Hospital Administrators would follow that direction. Unfortunately, many Doctors are unaware of the different choices in many aspects of health and senior care and focus solely of the acute medical issues which greatly diminishes quality and continuity of care. read more… "WHO" you choose matters
Today, few doctors provide a combination of Geriatric knowledge, direct, hands on involvement, coordination & communication that is required to deliver high quality care. Dr McGivney's Private, Geriatric Case Management can dramatically improve choices & quality of life, not only the patient, but for the spouse, adult child caregiver and family as well. Additionally, most families can see long term cost savings when they have guidance from a Geriatrician who has advanced knowledge & understanding of the choices.
Leadership & Community Advocacy
Throughout his life, Dr McGivney has been drawn to learning, leadership, community and advocacy. He excelled in high school and provided leadership through tutoring for his classmates. As an undergrad at Syracuse University he created teaching programs and was chosen "All University Marshall" leading his graduating class of 20, 000 into the Carrier Dome. He went on to help develop and create teaching programs in Geriatrics for medical residents in their Medical Residency.
In the 1980's, Dr McGivney shared his research and knowledge in his book "Eternally Young A Guide to Aging Well". A self-help book with common, practical ways seniors could age better. It was received with praise by leaders in the field. The well-known psychologist and author B. F. Skinner said about his book, it is "an invaluable help for those who never give up on growing older but do as much as possible to enjoy it." Dr Robert Neil Butler, the first director of the National institute of Aging, and a chairman of the Department of Geriatrics at the prestigious Mount Sinai Hospital in NYC said Eternally Young was "clear and practical".
After completing his fellowship, Dr McGivney was asked to be the first director for a Medical Residency Geriatrics Elective at Lenox Hill Hospital in NYC. At that time, in the early 1990's the medical community and CMS, Medicare were just beginning to require geriatrics education for all programs receiving education funding from Medicare. He did that for many years, while practicing in various settings as a Geriatrician, as well as his own Geriatric Private Practice. In addition, he has and continues to do community service through public speaking and education, has served on many Assisted Living/Senior Care Boards and has worked with various community groups throughout his career.
Recent examples of Dr McGivney's Leadership & community advocacy include serving as a board member of The Assisted Living Advisory Council (ALAC) and the Nevada Assisted Living Association (NALA). Working hard to help educate legislators, senior groups, & the community at large on effective ways to improve quality of life and outcomes for seniors and their families.
Dr McGivney is quick to acknowledge his accomplishments were not achieved alone but with the help and inspiration of many others. He gained inspiration from many "Geriatrics Pioneers" including Dr William Thomas, Dr Ken Dychtwald, Dr Robert Butler, Dr Cicely Saunders, who paved the way for geriatrics. Appreciation for many others in college; those in the Honors Societies who joined his efforts, medical residents who did not follow the norm and choose Geriatrics above other popular electives, the patients, families and community's he has worked with and most of all his own extended family who shared his vison and supported him every step of the way.
Senior advocacy is needed now more than ever with expected demographic changes that are affecting not only Americans & their families and but people and families in other developed countries like Europe, Japan & China. Many academics accurate described the "Age Wave" and the "Baby Boom" studying demographics in these sections of the population, but few have offered practical, financially self-sustaining, cost effective solutions to help families and health care systems adapt to these new changes. There are few care options that provide a high level of quality and continuity of care as affordable price.
There have been previous attempts at solving the worlds "Long Term Care" crisis, like the valuable work done by Dr. William Thomas at The Eden Alternative and The Greenhouse projects which achieved success largely through added charitable funding. While the 10 guiding principles of the above-mentioned projects are laudable, they lacked the ability to be financially self-sustaining limiting the ability the reliably duplicate and implement the projects.
Dr McGivney and his sister, Kerry McGivney believe they have developed, what should be considered the new standard of care. A long term & senior care model that delivers high quality care that is also financially self-sustaining and not dependent on government funding or charitable donations.
The TLCSR model is successful because it incorporates the leadership, knowledge and experience of a Geriatric Doctor who provides ongoing education, communication, coordination & continuity of care & service with the personal touch of a hands-on, small business structure which dramatically reduces overall costs of long-term care, increases choice & improves quality of care.
It is his hope that other organizations and local groups will join with him to expand and implement (possibly franchise) this potential new standard of care throughout their communities and the world..
Licensed Residential Facility Administrator (RFA)
Licensed Assisted Living & Residential Care Facilities are required by many states to have state licensed administrators. Administrators training is a multiyear program that includes educational elements and hands-on training in the various management disciplines and ends with a national, NAB's test. While some states do not require a BELTCA and NAB certified RFA, Nevada remains a national leader in this regard by requiring all administrators of licensed Residential Care Homes and Assisted Living Facilities to successfully complete the training and pass the NAB's test.
The RFA administrator training he has received has added to his knowledge base, given him additional hands-on experience he had not had before and provided additional ways in which he can help his patients, their families & the community. Dr McGivney is grateful to have this unique combination of training, knowledge and skills to aide him in his efforts to find ways to deliver and continuity & quality care on many levels.
Dr McGivney and his sister, Kerry, have shared the joys and frustrations caring for their Mom, who had vascular dementia & strokes & their Dad who had Alzheimer's Disease. Their personal experiences have given them insight and understanding they had not had before. The experience enabled them to have a better understanding of how to help other families; spouses & children. They learned how important it is to provide the necessary support and communication to them to help alleviate their stress and worry. They have been able to incorporate and provide this in their TLCSR model of care. They each had unique personal experience caring for their parents. Read more here.